Best practices for B2B SaaS landing pages
In this article, we will go over the essentials to help you build landing pages that convert.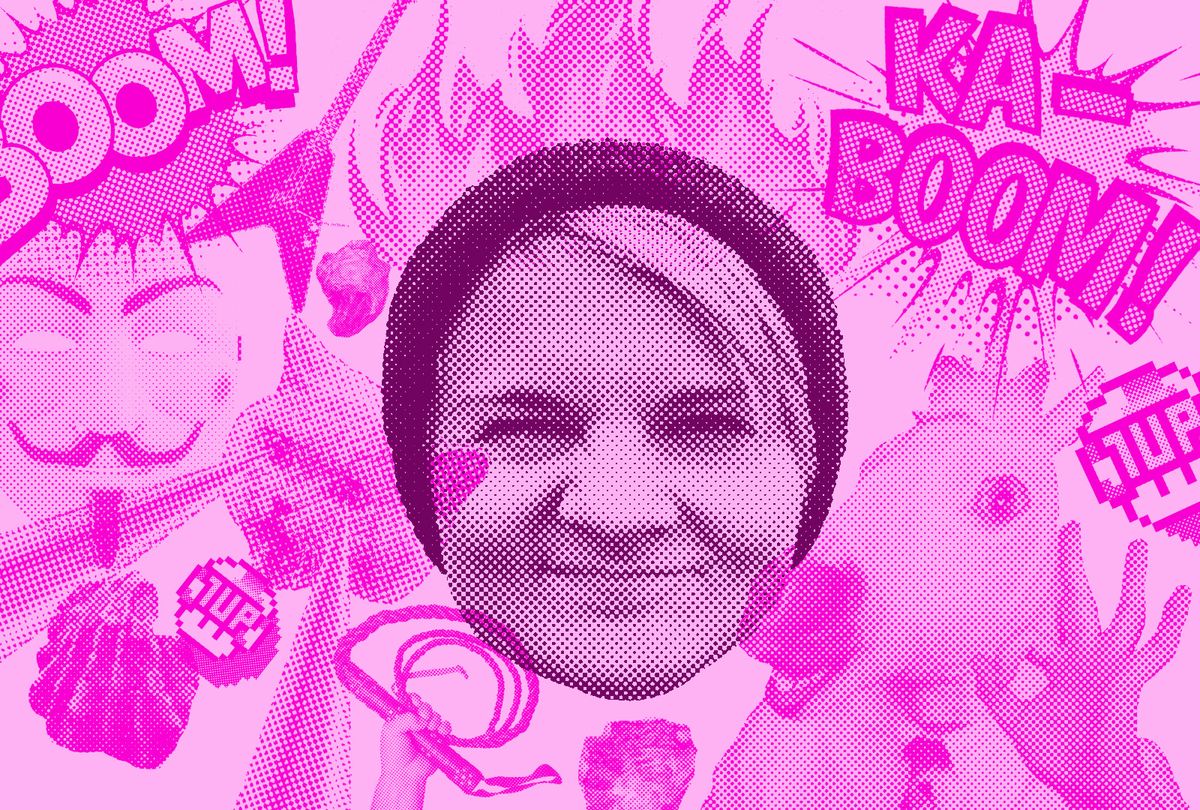 As a SaaS provider, well-created landing pages that effectively attract and convert visitors are essential to your success. Whether you are promoting your business, launching a new product or running a promotion, landing pages are at the core of every successful campaign.
Despite this, landing page design and building can be tricky for business owners and marketers alike. While a well-done landing page can boost the success of your campaign, a poor one can be the kiss of death for your brand.
In this article, we will go over the essentials to help you build landing pages that convert. From the initial planning stages of diving into your business data to the best ways to drive traffic to your page, the preparation is just as important as a landing page itself. We will then cover the building of the landing page itself, detailing the five key elements to include in your page as well as a best practice guide of things to consider for success.
1. Plan
Before you begin the process of actually constructing your landing page, it pays to take a step back and make sure you have the answers to a few questions. Not only will this help you better understand your existing and future customers, but it will also help you land on one clear goal for your landing page. Here are some of the key questions you should answer before getting started on building your page.
1. Who is your customer?
This may seem like a no-brainer, but when you are neck-deep in the process of launching a new feature, building a new website or some combination of the two, it can be easy to find yourself losing sight of the bigger picture and forgetting who your audience is.
Whether your new feature and corresponding landing page are targeting a whole new customer or the same type of person your business is normally geared to, there is value in taking a moment to step back and reassess to ensure your page is built with the right people in mind.
2. What action do you want them to take?
SaaS products bring loads of potential for marketing activities. The most important thing to remember here is to be very clear about the goal of your landing page and the action you are driving your customers towards.
Maybe you are offering a 30-day free trial of your software, or maybe you want your audience to enter their contact details to sign up for a demo or custom-designed quote. Regardless of the desired action, the highest performing landing pages are ones with a singular goal that lead visitors down a very clear funnel and make it obvious what is asked of them.
3. What need or problem are you satisfying?
Nailing down the specific need or problem your product is satisfying/ fixing for your users is an essential first step in all of your marketing activities. Building new product landing pages are no different. Armed with this information, you will be better able to tap into the needs of your target audience by isolating and targeting their specific pain points, wants and needs.
Maybe it's better time management, cost savings or any number of other benefits, once you have isolated the need your software is meeting, you can ensure your potential customers know about it.
4. What is your USP (unique selling proposition)?
For all businesses, knowing how your product stacks up compared to the competition is an essential step in the marketing process. Maybe you have a better price point than others in your industry or perhaps your product team has designed a sexier UX (user experience) than your competitors. Whatever it may be, it's worth your while to sit down and figure out your USP so that you can yell it from the rooftops.
5. What are your product highlights?
Every SaaS product has standout features and some that you would prefer to hide. By taking a microscope to your product and breaking it down piece by piece you'll be better able to isolate these star features and use them to sell your product.
Maybe they are the most exciting features in your software, the most visually appealing or maybe they are the most highly reviewed by your users. It's likely in this step that there will be some overlap with your USP, which is to be expected.
Once you have completed this step and landed on the key highlights of your software, you'll be able to call these out on your landing page and make sure you are leveraging them to their fullest potential to get as many goal completions as possible.
6. What is the dropping off point for your potential customers? (At which part of the journey do potential customers typically fail to sign up)
Closely linked to the desired action from your customers, it is a good idea to take a look at past product launches and campaigns and see if you can spot trends in the drop off points. These are the moments at which your potential customers are falling out of your funnel and failing to complete the action you want of them.
To do this, take a deep dive through old campaigns and map the entire customer journey from advertising (look at email marketing, social media and any other paid advertising) through to the moment they first reached your site. Depending on the analytics tools you have at your disposal, you should be able to drill down and narrow your scope to see the exact page or even part of a page where your would-be users are losing interest and clicking out.
Using this information, you will be able to reinforce the steps in your sales process that are working and redesign those that aren't to help boost your conversion rate and get more people taking the action you want from them.
2. Get traffic
The best landing page in the world won't matter a whole lot unless you drive traffic to it. Depending on your software type and the size of your existing database, you may find that one or a combination of these strategies will be best suited to deliver loads of high-quality traffic to your site.
1. SEO
Despite being one of the best ways to help potential customers find your website, SEO often gets a bad wrap. While it's true that near-constant changes to the Google algorithm and other external influences means your SEO strategy needs to be constantly evolving, it remains one of the best free ways to direct traffic to your website.
Regardless of the other traffic generating strategies you use, good SEO practice should be a cornerstone of your landing page building process.
2. Social Media
Social media advertising on platforms like Facebook, Instagram and LinkedIn has fast become a popular tool in the marketing toolkit. Known for their low cost compared to PPC and other forms of digital advertising, social media ads can be a very effective way to send traffic to your landing page.
Where social media advertising can be particularly useful is for businesses that are starting up as a way of gaining exposure and increasing awareness of their software. While social media advertising can be a great way to support other marketing activities, individuals scrolling through social media typically have lower intent than someone searching Google. Essentially, this means social media ads may be less likely to drive quality leads and conversions.
3. Email
Email marketing is popular for a reason. Its ability to cut through where other forms of marketing can't and reach individuals no matter where they are has meant this strategy has remained en vogue longer than most.
While there's no denying email marketing's ability to reach an audience, it's only really effective at targeting existing customers and leads. Once someone is already in your sales funnel, you can email them as much as you like. Until that time, it's best to use a combination of the other strategies on this list to generate leads.
4. PPC (Pay per click advertising)
When you talk PPC advertising, most people immediately think of Google Ads. And this is for good reason. As the largest player in terms of global search traffic, Google makes sense as the first place for businesses looking to drive traffic to their website through search ads to direct their attention.
Aside from Google, competitors like Bing and Yahoo also offer paid advertising options. It's worth doing your research because, depending on demographic factors like location, age, and gender, Google may not be the most commonly used search engine among your target audience.
3. Map it out
Now for the fun part! By this point, you should have a better idea of who your target audience is and how you are going to attract them. This information is going to be pivotal in the design of your landing page.
Before we dive into the five main sections you are going to want to include on your page, let's take a look at some things to keep in mind when designing your page.
1. Design for Mobile
A big mistake many businesses make is assuming all visitors to their page will be on desktop and designing the page accordingly. Some reports suggest that in 2019, as much as 51.78% of internet traffic is on mobile, and that number is increasing all the time. Depending on the strategies you are using to drive traffic to your landing page, that number may be higher still.
New data on email marketing tells us that as many as 60% of emails are opened on a mobile device. If this is a key part of your marketing strategy, you better be designing your landing pages with mobile in mind.
2. Less is More
One of the biggest factors causing visitor drop off on your landing page, aside from poor mobile performance is overly complicated or overwhelming design. From "busy" images, excess copy to poor wording and unpleasant color choices, landing page design can feel like a minefield.
In reality, it doesn't need to be. As a rule of thumb, you should limit the amount of copy in sections of your landing page to the minimum amount required to get your message across. This isn't the time to waffle on and show off your literary prowess.
Limiting the use of extra colors and fonts is also important when keeping visitors engaged. While it's a good idea to use your brand's colors and fonts to ensure the landing page feels like yours, this is not the time to go design crazy. Try to limit the use of colors and fonts to 2–3.
3. Be Clear
When the aim of your landing page is to guide visitors towards a goal, it makes sense to keep it simple. No time is this more important than with your CTA's. One trap many businesses fall in to is overcomplicating their calls to action and trying to convey too much information.
To get the best result, it's important to not over complicate your messaging. Ask yourself what goal you want from visitors to your page, and make that your CTA.
4. Optimize page sections
With those tips in mind, it's time to begin building your landing page. Depending on factors like your industry, the type of software you provide and your customers, you may want different outcomes from your landing page.
Having said that, most SaaS providers construct landing pages to generate leads and get customer signups. Here, we break down the five sections you should focus on if you want your landing page to drive conversions.
1. Header
Sitting pretty at the top of your landing page, the header is the first thing your potential customers are going to see when they make it to your page. It goes without saying then that it's in your best interests to get this section right.
As well as conveying the major points you want to get across, your header needs to answer some questions visitors to your page typically have.
These are:
Did I come to the right page?
Is this what I'm looking for?
Depending on the way a visitor has come to your page (link from an email, directly from Google, social media ad) they may be unsure if they are in fact in the right place. For this reason, you typically have less than five seconds to make an impression on your visitors and keep them on your page. Here are the non-negotiable elements you want to include in your landing page header.
Background Image
Your background or, hero, image is one of the first things your audience will see when they land on your page. For this reason, an effective background image has to communicate a lot of information in a small amount of space. First of all, it's important to make sure visitors understand your USP — what's unique about your software. At the same time, it's important to inject an element of your brand — this is ultimately one of the factors that will get a customer over the line and choose you over one of your competitors.
While making sure the image gets across all this information, perhaps the most important thing of all is making sure the image isn't overly "busy" so your headline and CTA are still obvious.
Many businesses create effective landing pages using generic stock imagery, however as a rule of thumb personalizing this element to your brand is a better option. While this is definitely best practice in the industry, as with everything in marketing, it pays to A/B test different options to find out what works best for your audience.
Headline
OK, so you've got the perfect image for your header that perfectly conveys your software's USP while injecting a healthy dose of your brand personality. Now what? Now comes your headline.
While the purpose of your background image is to push out multiple points of information to visitors, your headline is relatively simple. As one of the first things, your audience visiting your landing page will see, the ultimate goal of your headline is to call out an issue your audience is facing or a need they have and let them know that your software is the one to solve it.
Depending on your industry and your customer type, you can play around with the copy in your headline until you land on something that converts. As a rule of thumb, you want to make your headline as concise as possible and communicate your software in layman's terms.
As with your background image, test a few variations of your headline and have a play around with different wording until you land on one that works for your audience.
CTA (call to action)
The last and most important component of your header is your CTA. As we mentioned previously, it's a good idea to make your CTA as clear and simple as possible, and avoid using multiple or mixed messages. Once you have a good idea of the action you want visitors to your site to take (sign up, get a quote, start a free trial, etc.) you know what to make your CTA.
Chances are, regardless of the type of action you want from your audience, it will involve collecting some sort of information on a form. Depending on the size of your business, and your experience, chances are you will already have some sort of idea of the type of form and length that works best for your audience.
While the jury is still out on the best spot on a landing page for a CTA, more and more marketers are realising the benefits of including a clear CTA linking through to a form in your landing page header, the theory being that by placing it in this space, all traffic visiting your page will see it.
Like all the elements in your header, it pays to test your CTA and play around with what appeals to your customers most. This includes the copy, button or no button, font, color, size — the list goes on.
2. Features Breakdown
So now you've got the attention of the visitors landing on your page, next up is your time to knock their socks off with your amazing features. While it's definitely a good sign that a visitor has hung around long enough to explore your software further, the battle is only half won.
While the header section is for capturing the attention of your audience, the features section is to break down your software and explain how it will do what you claim — solve a problem for your audience or address a need.
Remember how you drilled down in your software and compiled a list of the best features and highlights? This is the section where you are going to show them off!
Since you only have a limited amount of space to call out your features or the benefits of your software, you will want to take the biggest themes from your research and use this space to highlight them. Depending on the design of your landing page, it's a good idea to stick to 4–6 main points.
You should feel free to get creative here and think outside the box with how you display this information. Consider using graphics or other imagery to help convey your message to cut down on wording and keep your page looking clean.
Don't fall into the trap of trying to communicate too much information in this section, that's not what it's for. A one-line heading accompanied by a short sentence explaining that particular feature or benefit should be enough to educate your audience and keep them wanting more. On the off chance that they do want further information on a particular feature or point, provide a link to your FAQs or the feature page on your website so they can explore further.
3. Social Proof
So by this stage, you've got the interest of visitors and they have hung around on your page long enough to explore your features. At this point, as someone progresses further along the buyer journey and edges closer to converting, it's human nature to look for some sort of non-bias assurance that your software is as good as you claim, and does what you say it does. On your landing page, this assurance comes in the form of social proof.
In a nutshell, this section is about convincing your audience to trust your product. There are many different ways you can show social proof, and what you have at your disposal will likely depend on how established your business is and the number of current customers. In the B2B space, some of the most common ways of demonstrating social proof are through the use of client lists and testimonials as well as highlights from press coverage.
Client Lists
These are used to encourage trust by demonstrating authority and experience in the industry while also leveraging the brands of the clients you choose to feature. While this form of social proof can be very beneficial, especially if your brand has high profile clients, it's worth noting that client lists are viewed as the lowest form of social proof as they have no implied endorsement from the clients.
Some simple ways to boost the effectiveness of your client list is to make it as visually appealing as possible (logo's similar format and size) and ensure they click through to the client's website.
Press Coverage
As with client lists, press coverage can lend an air of authority to your business while assuring potential customers that you are legitimate. If your business has been heavily featured in the press, choose the publications with the highest-profile or are most relevant to your target audience.
Reviews
This section is your chance to get creative and help shape how your audience views your brand. This section can be as simple as lifting real client reviews from Google and putting them on a rotating carousel for visitors to see.
If you want to take things one step further, you could consider approaching a client for a more in-depth testimonial and linking to this using a compelling quote and image. Even better still is a video testimonial or "success story" talking about a client's experience with your software. While it can be an effective technique to combine different forms of social proof together on your page, the trick is too not lay it on too thick and overwhelm visitors with information.
4. Your Company
This section is an important step in selling your business to your visitors and explaining why you are the best at what you do. Depending on one where the traffic has come from, they may not know much about your product and may be considering you along with other alternatives.
While there are lots of different ways of communicating this info, a good rule of thumb is to keep it short and sweet. A tried and true technique used by many software (and other) companies is to fill this section with a comparison table showing how your company stacks up compared to your competitors.
5. FAQs
Now for the nitty-gritty. If your visitors have made it this far down your page you've done pretty well. While it's a very good sign if your audience navigates to your FAQs section, it's also your final opportunity to get them to convert.
Whether they are unclear about the legitimacy of your brand, have unanswered questions about some of your features or something else entirely, this is the place they will come for assurance before pulling the trigger and committing to a purchase or trial.
While it's true that fewer people will see this section of your landing page, those that do come to this section typically show higher intent to purchase than any others.
Here are some things you should keep in mind when structuring your FAQs section.
Keep it short and punchy
Between 6–9 questions seems to be the sweet spot for FAQ sections. As well as not wanting to overwhelm your visitors with information, keep in mind that much of your traffic will probably be on mobile, so you will want to limit the amount of information you are displaying.
Address your drop off points
Using the information you gathered earlier, think about how you can use this section to help eliminate friction points and prevent your site visitors from dropping out of your sales funnel. Maybe you noticed that site visitors tended to drop off at your features section or when learning about your integration with other software. Use this information to your advantage and cover these topics in your FAQs.
Recap
We know, we know. Information overload, right? While it may seem like there are a million and one things to consider when building a landing page, it really comes down to a few main steps. Stay with us one last time as we recap the essentials and leave you on your way to landing page success.
1. Stop and consider your customer (and your future customer)
Your software users and future users should be at the center of everything you do. By taking a minute to stop and think about their needs, you'll be better equipped to design a landing page that appeals to them. Who are they? What need can you solve for them?
2. Drill down into your software
What are the best parts of your software that you want to highlight? What makes you better than your competitors? This information will become the focus of your landing page.
3. Drive traffic
The way you choose to drive traffic to your landing page will depend on a couple of different factors, like your industry, your existing customer base, customer type, and budget. Remember, one technique isn't necessarily the best option for your business. A combination of a few strategies may have the best outcome for your business.
4. Best practice design
Landing page design doesn't have to be complicated. Keep it simple, design with different devices in mind and stick to the five key sections listed above.