Can female NFT artists close the crypto gender gap?
As investor interest shifts towards NFT artworks, will female artists be able to close the gender gap?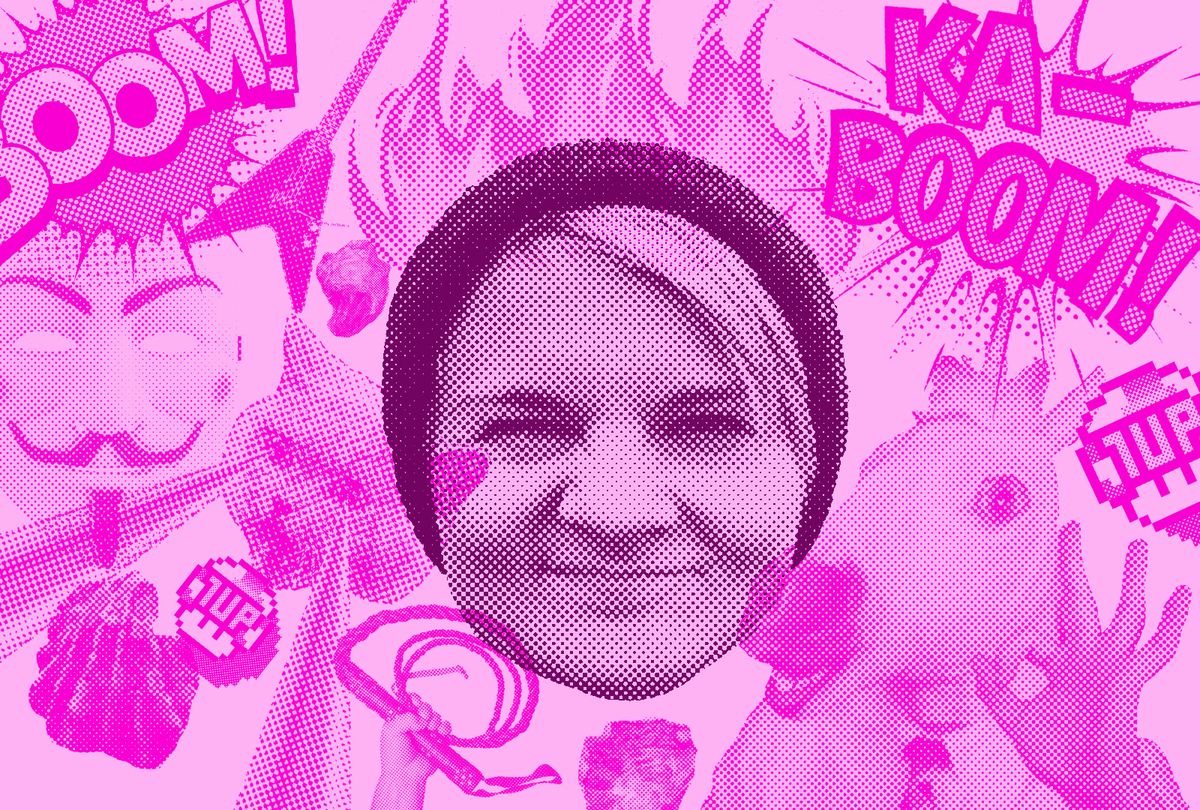 Whilst financial experts continue to debate whether cryptocurrencies actually are currencies, their popularity continues to grow. Trading and investing in the likes of Bitcoin and Ethereum is not the only way to invest. Non-fungible tokens (NFTs) are becoming a favorite with the crypto community. As investor interest shifts towards these artworks, will female artists be able to close the gender gap? More than a handful of trailblazers are certainly taking strides to change the face of the crypto community.
NFTs and gender
Let me start with a quick definition for those who have not yet looked at NFTs in detail. NFT stands for non-fungible token and represents a unique digital asset like an image, a video, or another piece of art. All NFTs are assigned unique identifying codes, which set them apart from other digital creations.
Over the past year or so, trading NFTs has exploded in popularity. As a result, leading creators have been able to monetize their artwork for the first time. NFTs truly are leveling the playing field in the art world.
But who is benefitting from NFT sales? A closer look at the cryptocurrency community as a whole suggests that it suffers because of a huge gender gap. According to a survey conducted by CNBC and Acorn in 2021, twice as many men as women currently invest in cryptocurrency. Despite its 21st century image, crypto mirrors the gendered investment patterns seen in more traditional areas of investment.
When it comes to creating NFTs, the gap is even larger, and the field remains male-dominated. A report from ArtTactic states that only 16% of the NFT artworks currently listed for sale can be traced back to female artists. When it comes to earning an income from their art, female NFT artists are also lagging. Female artists accounted for just 5% of NFT art sales leading up to November 2021.
A look at the top ten most expensive artworks ever sold shows only one woman, the Canadian artist Grimes. To date, her artwork has generated nearly $9 million. No doubt, this is an impressive achievement, but it pales in comparison with the highest-grossing NFT artist ever. Beeple sold a collection of illustrations for just under $70 million.
How female artists are closing the NFT gender gap
The world of NFTs has mostly escaped close scrutiny since these digital artworks first appeared around 2014. Its newfound popularity has not only shone a light on the gender gap and underrepresentation of women. It has also led to the inception of several promising women-led initiatives that are taking steps to change the face of NFT trading.
1. World of Women (WoW)
World of Women was founded less than a year ago in July 2021. However, the mastermind behind the community, NFT artist Yam Karkai, has been creating NFTs for years. With WoW, Karkai wants to build an inclusive community and increase diversity in the NFT world.
WoW's first collection certainly attracted the attention of buyers. By January 2022, WoW pieces had generated $150 million in sales. The artworks mostly feature "diverse and powerful women", according to their creator. The first collection already attracted the interest and investment of celebrities including Reese Witherspoon and Shonda Rhimes.
A new collection is expected for 2022, but that is not all. World of Women's forthcoming collection was recently signed by talent manager Guy Oseary – the same Guy Oseary who represents U2 and Madonna. The immediate goal is to license WoW artworks for gaming, consumer products, film, TV, and music.
Saying that both Karkai and Oseary have set their sights beyond that, with Yam Karkai looking to take the WoW collective to another level. The 2022 collection of World of Women will be one to look out for.
2. Remarkable Women
One of the most recent additions to the female NFT sphere is Rachel Winter's Remarkable Women project. Launched on February 10, 2022, the project has now sold out.
Apart from attention-grabbing colors and bold patterns, Winter's artworks feature strong messages of affirmation, inspiration, and hope. The messages have been translated into ten languages, leaving no doubt about the community's commitment to inclusion.
Remarkable Women is determined to give back right from its launch date. 10% of all proceeds from the initial drop have been dedicated to the Fund for Women's Equality. 10% of all secondary sales will be directed towards the Remarkable Women's Impact Fund. The community will then vote on the causes the money will be used for.
3. Women of Crypto (WOC)
Another recent addition to the NFT space is Women of Crypto, which dropped only a few days before the Remarkable Women community. Like WoW and Remarkable Women, WOC is closely connected to charities. 50% of the royalties from initial sales have gone to charities Crypto Chicks and Women who Code.
Women of Crypto not only sold out within days of dropping, but the community also has big plans. Within a few weeks, WOC will launch Men of Crypto (MOC). This collection of male avatars will be made available to the initial WOC supporters free of charge. MOC follows the same concept and style behind the 3D rendered female avatars.
With women and men dropped, the community has set its sights on making its mark on the Metaverse. Once WOC and MOC avatars are fully rendered they will come alive. Community networking events inside the Metaverse are next on the list.
Whilst WoW and Remarkable Women are the brainchildren of artists, the driving force behind WOC is entrepreneur, Amy Matsushima. Having started her first entrepreneurial venture in third grade, Amy finds that she is often the only woman amongst men. Her goal is to close the gender gap and ensure equal opportunities for women in a global marketplace.
4. Women Rise
Women Rise is another sold-out collection of female NFT art with a mission. The artist behind the collection of 10,000 NFTs is Pakistani-American Maliha Abidi. Abidi not only draws, but she has also won international acclaim for her books which highlight the achievements of women of color.
The Women Rise NFTs are unique and randomly generated. The individual artworks a based on more than 450 hand-drawn traits. The idea is to represent diversity beyond skin color. Backgrounds, professions, and accessories are just some of the categories.
Women Rise has close connections to the Malala Fund and other organizations supporting girls' education, gender equality, and mental health in marginalized communities. With the initial collection sold out, Abidi is planning what she calls her roadmap 2.0 connecting Women Rise to the Metaverse.
Creating opportunities for traditional artists
NFT communities have been at the forefront of empowering women in the space. Their collections have been among the most exciting dropped over the past two years. They have also created supportive spaces for female artists navigating the world of crypto for the first time.
Opportunities have not been limited to digital artists. NFTs have also created openings for traditional artists. Lana Denina is one example. The Montreal-based painter combined traditional painting techniques with digital art to launch her Mona Lana collection of 500 NFTs featuring 112 different traits.
Denina has been selling her art through NFT platforms and believes blockchain-based art sales are something "completely revolutionary." Initially, she sold individual works and had some success. However, her Mona Lana collection truly took off and sold out within weeks. Denina credits representation as to the secret to the collection's success.
CryptoYuna is another example of a traditional artist who has successfully embraced NFT art. She was committed to painting her environment and rural Missouri landscapes in oil when she discovered crypto art through a tweet. This tweet would prove to be life-changing.
Her NFTs have now been exhibited worldwide in the metaverse and physical NFT events. Some of those events have been historically significant in the space, such as the first all-female exhibition She Art. CryptoYuna's involvement didn't end there: she has since curated the second all-female exhibition, Graffiti Queens. Crypto art is paving the way to becoming a household name for this female artist.
What about closing the NFT gender gap?
The NFT gender gap will not be closed overnight or even within a couple of years. It's simply too wide to be closed that quickly. At the same time, female-led NFT communities have captured the attention of investors over the past year or 18 months.
Their collections are selling fast and proving hugely popular with collectors. At the same time, female NFT communities are making a point of looking beyond their own success. They are contributing to organizations looking to rise up females worldwide.
Combining these successes with commercial representation like WoW has achieved will help women grow within the space. The best way to support them in closing the gender gap is to invest in their art.
Want to follow my journey in the ecosystem of NFTs? Read about my NFT/DAO initiative focused in immigrant employment: Herizon.io.