How to make people trust a cleaning company
Do you use a cleaning service for your home? Trust me, it can be a minefield. What does it have to do with your business? Read on and find out how having a strong narrative changes everything.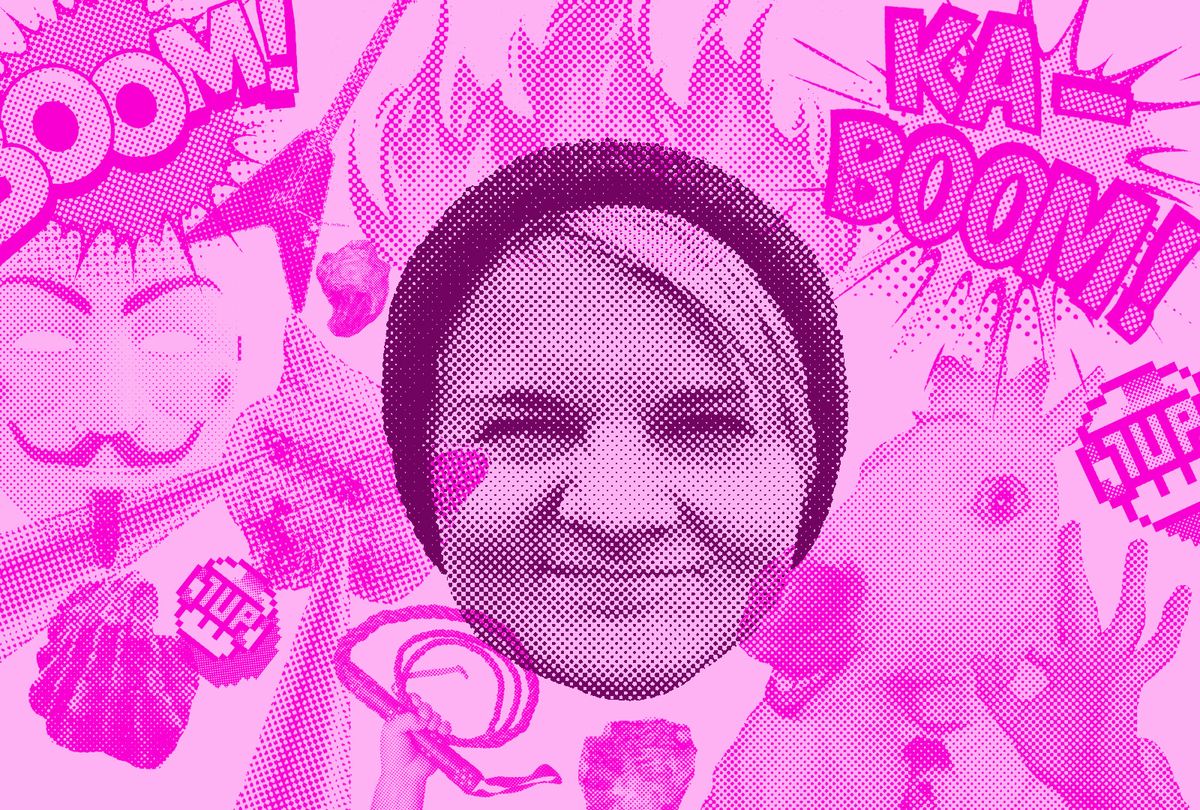 Do you use a cleaning service for your home? Trust me, it can be a minefield. What does it have to do with your business? Read on and find out how having a strong narrative changes everything.
I have been a superuser of home cleaning services for about ten years or even longer. Most of my friends do the same, we are the prototype "lazy startup people" who prioritize other stuff over cleaning our places.
Over those years, I must have used over ten different home cleaning service providers. Why so many? Because with the majority of them, I have felt bad, and the work has been bad.
Here are a few examples: I would randomly find my decorations in the trash, completely broken. No one had bothered to tell they broke something (it happens!). I would only find out when something was or in the trash. Not once did a cleaning company answer my customer feedback. What's more, they don't seem to bother being proactive when a cleaner quits. Your cleaner simply stops coming, and you realize it's time to book with another place.
Then there are the extremely shady experiences. I had a cleaner asking me if they can take my bottles because they haven't been paid. Another cleaner started to cry at my place as soon as I shut the door. That is when you start to question if you are part of some human trafficking scheme. It feels horrible: you're forever dissatisfied, but you also want to use the service because you still don't want to clean your place yourself.
In the summer of 2016, another home cleaner just disappeared and no one ever contacted me about it. I found out in the middle of the night, coming home to see that place is still a mess. Once again, I googled for home cleaning services and purchased the first one I could order in the middle of the night with zero hassle. The name of the service was Freska.
I didn't think too much about it until the cleaner actually came. My cleaner back then - called Ria - smiled, greeted me, and wanted to know what she should focus on. I was surprised! Also, instead of wearing a worn-out ugly jumpsuit, she had a cool t-shirt with the company logo on the front. The back simply said "superhero."
I felt incredibly good about the experience immediately. After years of using cleaning services, this was the first time I felt good about having a person in my place cleaning. It genuinely felt like they truly wanted to be there, cleaning my mess. Compare that to the creepy feeling of being part of some shady human trafficking scheme where someone is forced to do the dirty work. This was also the first time I learned the name of the cleaner and they really cared about what I wanted to be done in my place.
The cleaning quality improved incredibly. Both overall, throughout my place, but Ria also paid attention to little details. Take the blanket on my couch, for example. It was folded in a way that made me feel like I was stepping into a hotel room, even though it was my place.
But then a slight misstep happened during her next visit: my trash cabinet wasn't cleaned…
I went straight back to my well-honed skills of dealing with lousy customer service teams at multiple cleaning services and sent one of these passive-aggressive customer support emails. You can imagine the content: "How hard can it be to clean a home blah blah."
Then the unimaginable happened: a home cleaning company's customer support called me within 30 minutes after I sent my email. That was a first! After using home cleaning services for years, for the first time, customer support staff actually reacted to my complaint. They said they're sorry and they'll add trash cabinet cleaning to my customer info. That's it, it was never forgotten again. I was speechless.
I checked LinkedIn to learn more about this company. Even back then, there was a handful of cleaners that mentioned on LinkedIn that they're home cleaners at Freska. In 2016, I had already begun consulting startup CEOs to consider creating a profile on LinkedIn. Some were open to the suggestion, others remained hesitant. Now, here I have a cleaning company, whose cleaners are so proud of their job that they announce it on LinkedIn. I couldn't stop following this company.
As a biweekly home cleaning service user I also got a reminder about the company every 2nd week. As a result, when Freska was looking for a Head of Growth six months later, I applied even though I didn't have any idea what the position entailed. I guess it was somehow related to growing the business - and that I wanted to do. I wanted to create more jobs for cleaners in this wonderful company.
And so I did: I started by creating a game plan of multiple pages detailing what I would do to grow the company. My game plan included content marketing, pay-per-click (PPC) advertising, and the development of analytics. Then I met the CEO, and we spoke for hours about creating the best possible company for cleaners. I did everything I could to convince them I should get the job, and I got it.
For the next two years, I did everything I could to grow the company and give work to hundreds of cleaners. The company grew from under a million annual revenue to over 13M€ annual revenue during that time, but that's another story.
One part of my Freska story is that I hit my head on a wall for months without any clue about how to convince the average person with a home - a potential home cleaning service user - to even try out our service once. It took nine months to figure out a scalable way to gain people's trust in a home cleaning company because no one trusts a home cleaning company.
I understood it extremely well. After all, before experiencing personally that a home cleaning company can be really good, I wouldn't have believed it myself either. Let me be honest, that first period of several months of testing how to approach customers was frustrating.  What carried me through it was the memory of the feeling I had when Ria stepped through my door as my first Freska home cleaner.
Before figuring out a way to create a scalable marketing campaign to help others feel the same way about their home cleaning service, I recreated the emotion by telling this story. The feeling of trust in this company, as a client, as a hire, as an investor, as a human being. I'm telling this story now because it's not a story about the features of a home cleaning service. It's not a story about annual recurring revenues (ARR) or monthly recurring revenues (MRR) or any other growth rate of the home cleaning service.
It's a story about having a vision and, more importantly: it generates an emotion, which creates trust. Eventually, this led people to trust Freska enough to try out our service or help our company as a potential hire or invest money in you to see your vision grow even bigger. You need to tell a similar story.
How can you share your idea or your vision? Start by using real people, if you have them. If not, you can create fictional personas, but remember people buy from people.
Founder stories and startup narratives go hand-in-hand. Share your story from the moment you first had your big idea to the time you pitched it to an investor. Don't stop there. Sharing the journey that you, your idea, your first team members, and your first customers have been on is worth it.
Stakeholders are interested in hearing why you started the business you are now working on. Investors and customers alike enjoy supporting a business that exists for a purpose other than to make money.
One of the best pieces of advice I have for startup CEOs and founders, in general, is to tell their stories to their different audiences. Try telling your entire story by answering the question of why you are where you are. It's as simple as giving an example of you or others experiencing the problem you're solving. It doesn't always need to be a problem either. Perhaps you're adding something awesome to the world that people didn't even know they needed or wanted?
Can you tell your entire story without mentioning how, but only focusing on the why? Your audience's reaction will be entirely different – that's a promise.