I sold $30K/month worth of diapers on eBay (how to make money online #2)
Miami, Florida, relaxing and figuring out what I'm going to do next. This time, I ended up trying out dropshipping.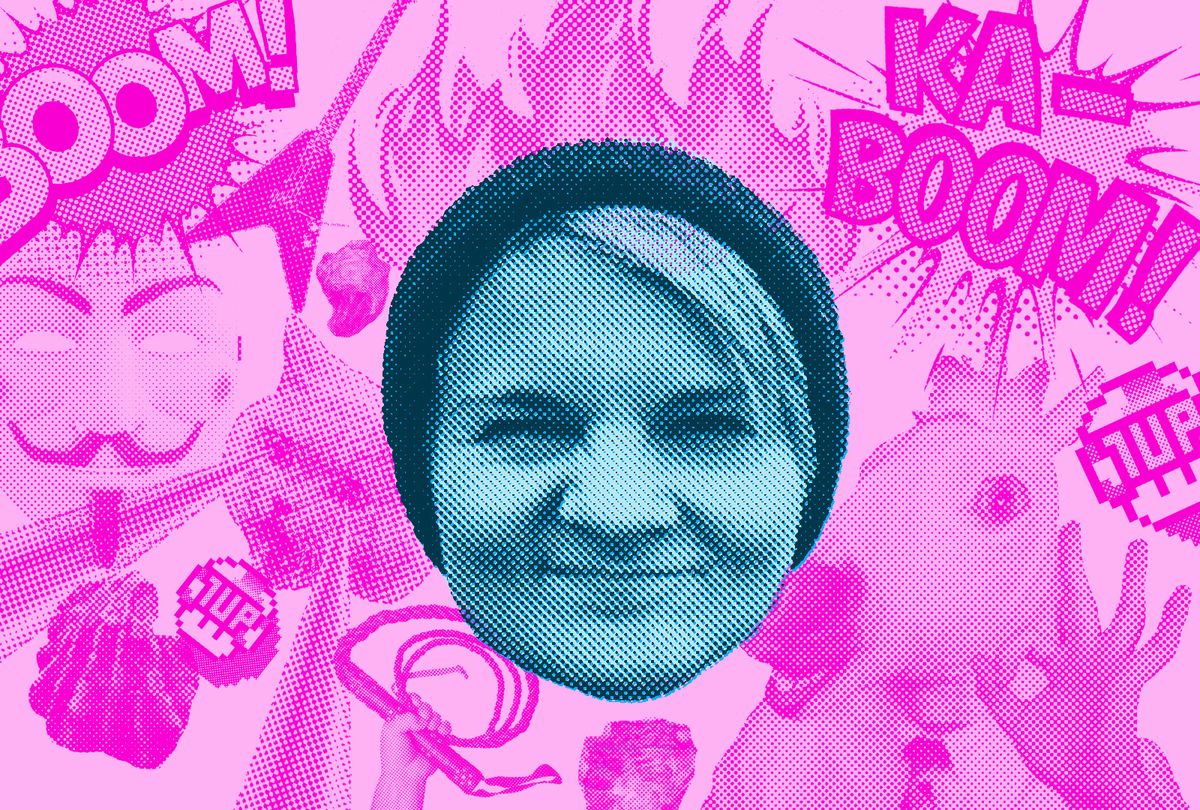 A few years ago, I was letting go of yet another dead-end startup in my career. If you're familiar with the startup scene, you'll understand that even if you pour your heart and soul into a project, it may not work.
Anyway, one of my routines in this kind of situation was to travel to Miami, Florida, relax and figure out what I'm going to do next. This time, I ended up trying out dropshipping, and it was an eye-opener.
How it all started
Cliched as it may sound, I met a guy - in completely professional way, obviously. But how many terrible movie scripts start like that? This one is a success story, so please stick with me.
This guy made a living by doing dropshipping. It sounded entirely crazy to me. His niche was to sell wares from Bed, Bad & Beyond on eBay. I was familiar with the dropshipping concept because my career history includes affiliate marketing. Plus, I had tried things like dropshipping empty DVDs from Germany to Finland about 20 years ago.
The idea sounded nuts, and the numbers did not look particularly good. Finland has a population of about 5.5 million, and at the time, local eCommerce was dominated by a handful of players. To a degree that's still the case. In addition, people google to compare prices before buying anything from local peer-to-peer online marketplaces. I didn't understand how this guy could have made such a success of his business.
It all became clearer when I researched the average user of eBay. Back then, the average eBay users were American homeowners in their 40s and 50s. They were purchasing a lot of household and gardening products. Crucially, they used eBay as their go-to marketplace and did not spend time comparing prices.
That made a little more sense, but I still found the concept crazy. Why would anyone buy anything without comparing prices? I figured that I needed to try for myself to find out.
My own eBay store
I built an eBay store based on the knowledge I had of the potential buyer persona. My store was named "Home and Garden Local" to give American customers the idea that I was someone selling stuff locally to fund their studies.
I started whatever fitted my stereotype of American homeowners. I imaged my customers living in big suburban houses with their growing families. As far as I knew, they ordered equipment for home delivery because it was more convenient than driving hours to the nearest store.
As part of my market research, I watched hours of US shopping TV adverts to get an idea of what was likely to sell right now. My bestsellers were mainly power tools, diapers, and weight-loss-related kitchen gadgets. It was January when I started the store, which meant weight loss was a big topic in general.
Lessons learned
As with anything new, you are bound to encounter a few issues. So here are a few of the first lessons I learned:
1. Search Engine Optimization (SEO)
eBay SEO was a piece of cake. I didn't need to pay for any adverts. With the help of basic 1999 Altavista SEO, I was able to rank #1 in eBay's internal searches. All I needed to do was optimize the title of the product. Here's an example: "[product name] [year] as seen on TV *NEW*" turned out to be one of the top-ranked combinations.
2. Buyer persona
A simple google search will give you more than enough information about the buyer persona of any given platform. When I created my eBay store, I had never even used eBay. However, based on the information my search provided, I had a very clear idea of the average eBay user. From there, you can easily figure out what to sell and how. For the latter, it helps to have some knowledge of communications.
3. Location matters
It turned out that this particular dropshipping model had a few additional layers of difficulty for a European. The good news is there are simple solutions for them once you start looking.
No US-based address? No problem, you can start by using your Airbnb or get one from American Express.
No US credit card? This one is a little trickier to navigate. One solution that worked for me was to ask the dropshipping community for help. I was able to borrow someone else's details for a small share of the profit.
However, even with those solutions in place, I still missed out on a couple of great cash cows as a European temporarily based in the US. For example, there was one trending coffee pot you could source from a niche coffee store that would only appear on the second page of Google search results. The niche store sold the coffee pot for $35, whereas eBay shoppers were happy to pay $80. Unfortunately, the store owner thought that I was a scammer because my Amex credit card was European and refused to sell the coffee pots to me.
4. Optimizing profit
There are infinite opportunities to optimize your profit on eBay. Even if you're operating in a very narrow niche, you can win the prize competitions by offering cashback, creating affiliate programs, and offering coupons.
Based on sales of around $30,000 per month, I made profits of $5,000 - $6,000 just with the help of basic profit optimization. The result? You can establish quite a nice digital nomad-type lifestyle only by running that one business model.
5. Be proactive
At the time, both eBay and PayPal were extremely slow when it came to increasing the limits of stock and cash flow sellers were allowed to utilize.
So, if you wanted to list $1,000,000 worth of goods immediately and be able to receive your money immediately to pay your credit card bill, you needed to be proactive. That meant calling, often repeatedly, and aggressively collecting positive feedback and reviews. I firmly believe that the store could have scaled even faster, had it not been for the limitations on stock. Having to wait for a new monthly increase slowed things down a bit.
6. Getting creative
Dropshipping itself has infinite amounts of business models to help you make money online. When I was running my store, you could make a good living by only using the combination of eBay and Bed, Bath, and Beyond.
Apart from the different niches in which you could establish yourself, there's also a huge market for niche buyer tools. Especially when a store starts scaling, automation becomes a necessity. By now, there are buyer tools for every single step of the process, from crawling stock-keeping units to filling out listing details automatically.
Plus, there was usually a Facebook community for active payers, which meant you could work out the level of monthly recurring revenue (MRR) quite easily. Even simple crawling tools were able to generate revenues in the area of $50,000 MRR. That's quite a lot of bang for your buck considering we're talking about a simple browser plugin.
7. Scaling is easy
Once your store takes off, scaling is easy. All you need to do is hire an army of assistants to deal with semi-manual tasks such as customer care. It's very cost-efficient, as most of those assistants will be used to working remotely, which means you avoid heavy overhead costs. As a result, you still make your profit. What's more, some of the best virtual assistants scale themselves by sourcing, training, and hiring others. Your business almost runs itself.
Too good to be true?
Don't get me wrong – I loved my dropshipping adventure. However, I did have to give it up in the end, but I stopped for a good reason.
Ultimately, I went back to my day job with – you guessed it – a startup. The home cleaning startup I was developing at the time started to scale by 15% month on month. The business needed my full attention to sustain this growth without compromising the quality of service.
At the same time, my hobby started to take off, too. I had just got into fundraising for initial coin offerings (ICO), the cryptocurrency community's equivalent to an initial public offering (IPO). With both my day job and my hobby booming, there was simply no time left for another side hustle.
But I loved my time as a dropshipper. It was more than a fun exercise; it was an excellent reminder of just how many different niches there are available to create an additional income stream online. So, if you're looking at an idea that simply looks crazy to you, why not reconsider? If you have time to try it out, what have you got to lose?