CGO: new CMO of a startup founding team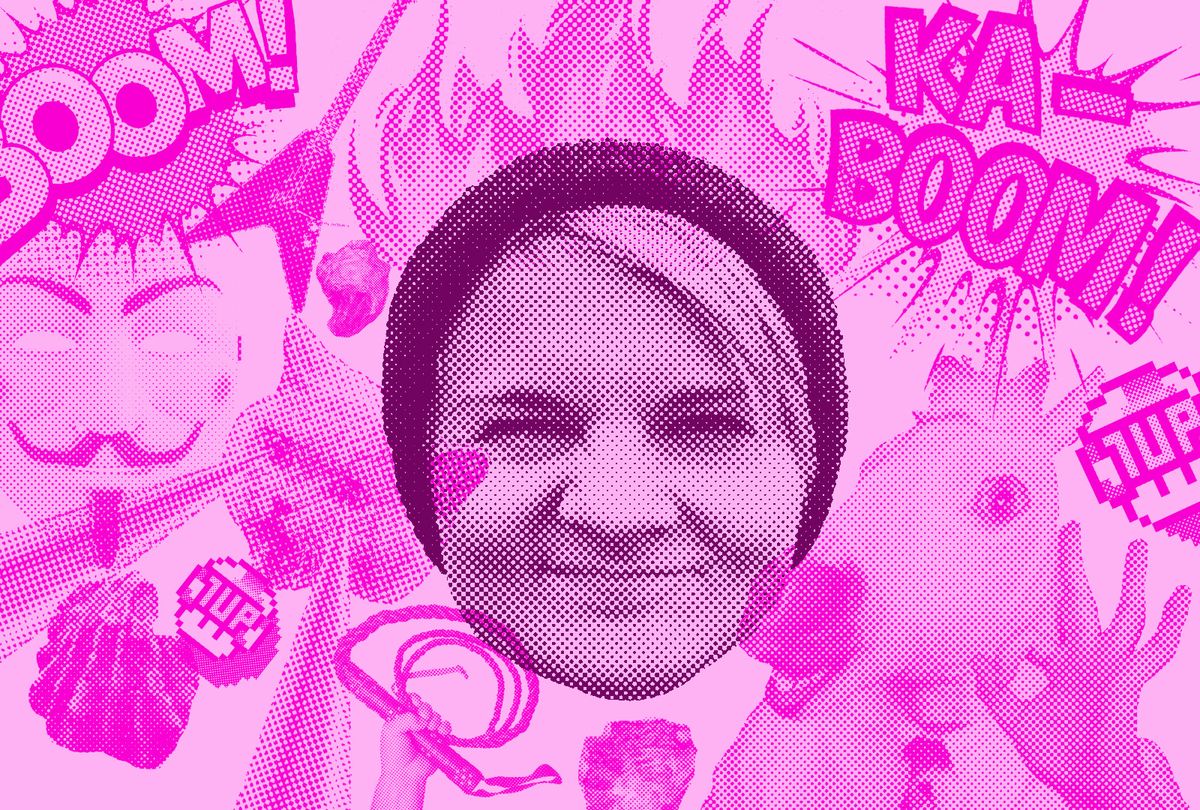 Before discussing the Chief Growth Officer and how it's the new Chief Marketing Officer, having a firm grasp on the latter executive position is integral.
Understanding the full scope of the CMO position is the only way to prove how the CGO contributes to its antiquation in the workplace.
So, without further adieu, let's discuss precisely what the CMO incorporates. From there, we'll delve into the nuances of the CGO and why your startup founding team should prioritize this role instead.
What is a CMO?
A CMO is primarily responsible for creating, communicating, and producing offerings to benefit customers, clients, and shareholders. This position is prominently featured at the C-level corporate executive level.
The number one objective of a CMO is to increase a brand's viability, visibility, and growth while bolstering sales and revenue. Someone in this role should focus on orchestrating and executing all-encompassing marketing plans that build an organization's identity.
Furthermore, that zeal for marketing should extend towards helping the company find its competitive advantage. Lastly, a pivotal tool of a CMO is being able to see things through the lens of the customer.
What are the pitfalls involved in bring on a Chief Marketing Officer?
Before moving forward, it's worth noting that transcendently iconic brands — such as Coca Cola — have phased out the CMO position. Moreover, Coca Cola's former Chief Marketing Officer shifted into the CGO role.
Perhaps, at the crux of the underlying issues explaining why organizations are moving away from CMOs is the vagueness and broadness of its scope.
While there has undoubtedly always been value in having a strong marketing message and strategy, there is one pivotal danger behind the CMO:
No CMO-related metric involves the bottom line or financials. It's challenging to pinpoint precisely where this kind of executive fits in an organizational fabric. As such, CMOs end being an over-glorified upper manager, considering what's actually brought to the table.
On top of that, the CMO position, despite its specifics-averse nature, is also one dimensional. Many organizations prefer those qualified for hybrid jobs that contribute to multiple business facets in a specific way.
The above paragraph brings us to the role of CGO — a position that incorporates the CMO's responsibilities and much more.
What is the Chief Growth Officer?
In layman's terms, the chief growth officer will connect all the dots that encompass an organization. Your CGO should be charged with ensuring the startup's departments are on the same page.
Therefore, a CGO should be able to boast about their expertise in the following disciplines:
Marketing
Sales
Product development
Finances
CGO Versus CMO for your startup
The purpose of your startup's marketing team should be to pack prospects into sales funnels. They'll be focused on creating strategies and executing display ads, emails, live chat conversations, and collecting data about potential customers.
Enter the CGO, who applies their expertise to guiding user acquisition efforts that stem from a sound value proposition. Beyond that, they're able to establish metrics that measure the success of these experiments.
From there, the CGO can take those insights and bring them to sales reps. Salespeople can then nurture those leads with more confidence because of value proposition continuity. Plus, the product team can now use this information to help develop product features or recruit new customer care resources to improve retention.
On top of that, given the CGO's skills with finances, they're able to ensure everything meets the demands of a well-thought budget. Your ideal person for this role is a candidate capable of examining and interpreting profit margins — someone who can trim any unnecessary financial fat.
Conversely, a CMO does not bring this diverse manner of expertise to the gig.
Yes, one could argue that this relic of boardroom's past will bring more focused knowledge on the marketing front. Still, the more old-school approach is too one-dimensional for today's demanding startup climate.
Why are CGO's better for startups than a CMO?
Startups generally have to operate from a leaner model. Meaning that hiring an abundance of executives isn't really conducive to its survival.
Bringing on an individual CMO means you'll also have to hire other expensive talents to fill the remaining voids. Whereas, since the CGO consolidates those various departmental responsibilities, it means you're getting the most value per hire.
In other words, why hire someone to do one job when you can find somebody qualified to do four?
A CGO will optimize your limited resources. This obstacle often holds startups back when they're trying to establish growth pathways.
Also, someone filling this role will help you maximize the impact of your investment while tracking future trends.
Startups are smaller companies, as a rule, meaning the opportunities for growth are far more significant. Thus, the CGO becomes even more of a perfect fit for this environment. With a more barebones operation, it'll be virtually impossible to leverage any chance to grow without this hybrid executive's sure-handed guidance.
We'll say this, as to not be too disrespectful of the Chief Marketing Officer. The CGO isn't so much eliminating the job as it is the CMO version 2.0
Where will you find your Chief Growth Officer?
Instead of scouring the ends of the earth to find the most ideal candidate for the role of CGO, it might be wiser to look internally. Realistically, the people you've hired at your startup are on the ground-floor and passionate about the company.
Furthermore, they'll also have a thorough knowledge of your business, so there won't be a frustrating onboarding period.
Though there's no guarantee this person exists in your company, in which case, we suggest a thorough hiring process, so you find someone more than up to the challenge.
Are you ready for the future?
We live in a world where it's becoming more pivotal than ever to maximize every dollar. That notion holds double the weight for startups.
If you're going to thrive as the world moves at its ever-evolving lightning pace, you need to model your company's roles to meet those demands.
A CGO is the kind of hybrid position built to extract the most money from your investments and guide you towards sustainable growth as time passes.