Guide to online and offline B2C growth hacking
This article discusses how B2C businesses can integrate people-centric and tech-centric approaches to drive that all-elusive hockey stick growth.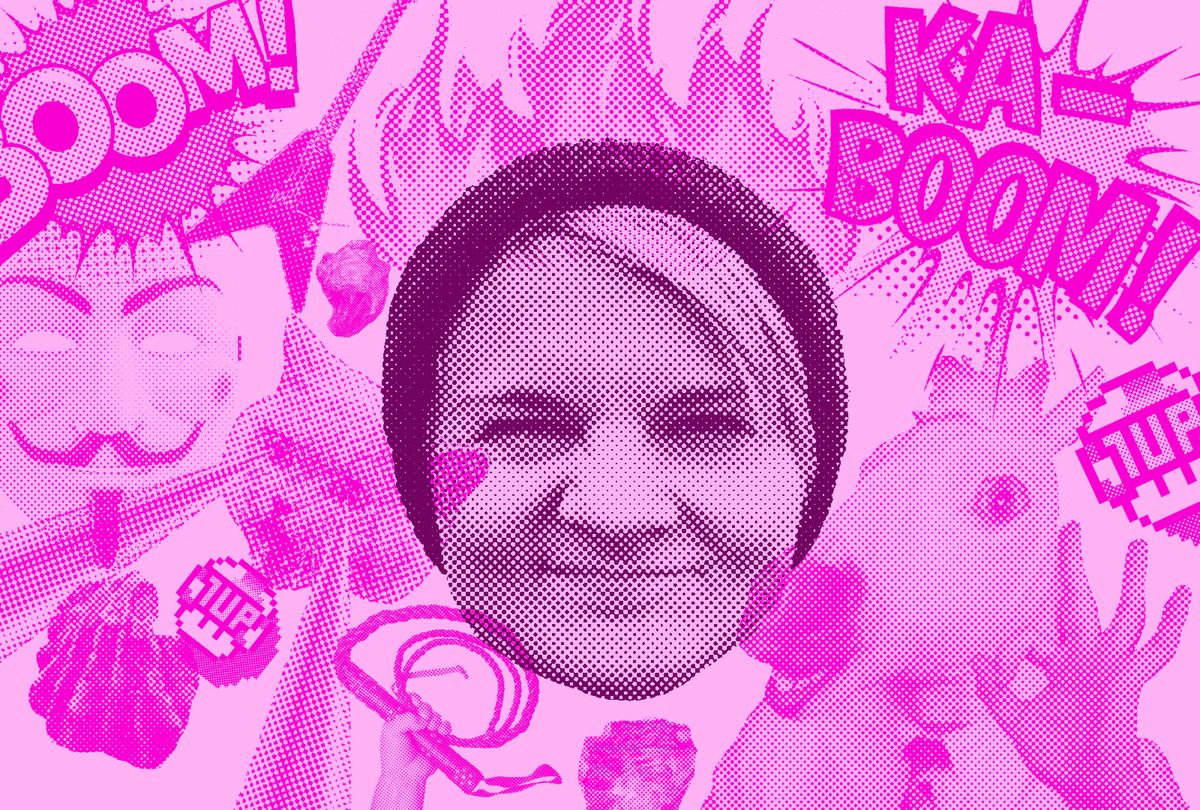 Growth hacking has become the buzzword of the decade in business; all modern businesses need advanced digital marketing skills in their core operations simply to survive. Coders are learning marketing to separate from the pack in the Silicon Valley; engineers are learning marketing just to keep their doors open.
Marketing integration is the key to seeing high growth rates. It's about finding ways for consumers to connect with the business, brand, and products, from product development to sales. This article discusses how B2C businesses can integrate people-centric and tech-centric approaches to drive that all-elusive hockey stick growth.
What is growth hacking?
Before delving into its core, growth hacking is about focusing on growing metrics rapidly using testable and scalable methodology. A growth hacker leverages multiple disciplines to extract insights and find the right messages to attract customers. Its goal is to isolate an effective method and bring it to the forefront.
Growth hacking recognizes that, regardless of how many ways marketing redefines its approach, lead generation and customer retention is its goal. Sometimes, effective methods may include traditional marketing approaches. Often, however, growth hackers must think outside the box and leverage innovative solutions and technological advances to push their goal.
Objectives of growth hacking
Growth hacking is an overall term referring to strategies to help small businesses to grow. The majority of businesses targeted are early-stage start-ups which need fast growth at extremely low costs. Nevertheless, growth hacking can be applied to companies of all sizes; some of the big names you see today leveraged growth hacking techniques in the early business stages.
Lead generation and conversion is the basic goal behind growth hacking. Once acquired, growth hacking techniques should also help to retain those customers and maximize the lifetime value (LTV) of each customer.
A growth marketer must be a jack-of-all-trades: someone with the foundational mindset of a marketer but possessing the technical skills to set up marketing automation and testing. He/she must also have the quantitative skills to enhance performance metrics based on automation insights. They must have above-par knowledge of data analytics.
Getting started with growth hacking
For successful growth hacking in the B2C context, your focus must widen from customer acquisition techniques alone. Your strategy must include customer retention, LTV maximization and creating referrals or word-of-mouth advertisements.
Your marketing funnel consists of three points: top of the funnel (TOFU), middle of the funnel (MOFU) and bottom of the funnel (BOFU). At the TOFU, you're building awareness about the business and/or the problem you address. At the MOFU, you're teaching people to use a certain solution. Finally, at the BOFU, you're explaining why your solution is the best available.
If you focus on lead generation or customer acquisition alone, you'll have millions of leads at the TOFU, but you'll be unable to push them further down the funnel. Many businesses use their marketing teams for customer acquisition alone; after this prospective customers are pushed to the sales team. However, marketers can help sales by creating a more wholesome onboarding experience and providing key information early in the process.
Growth hacking tips and techniques
These tips and techniques should guide you to beating the odds and getting your business to register crazy high growth rates. As with all this, testing and tweaking are vital to your individual success as a business. There's no one-size-fits-all solution in growth hacking; one man's goose is another man's gander.
1. Customer Acquisition
Lead generation is the first (or second, depending on your opinion) step in the pirate funnel and, nowadays, the most important. Acquisition channels are much more saturated than they were a decade ago — "if you build it they will come" doesn't apply anymore.
Your custom acquisition strategy addresses the places you find potential customers. You must have a steady stream of leads, because without them your business stagnates and dies.
Your business can pursue two main acquisition channels: organic/unpaid channels and sponsored/paid channels. To succeed, use paid and unpaid channels in tandem; paid channels to get your big and fast scalability, while unpaid channels to give you steady growth that offsets the former.
Paid Channels
There's a cost attached to each potential customer that comes into your funnel through these channels. This means you're paying for ads clicked on, referred sales or impressions received. Paid channels include affiliate marketing, sponsorships and online advertising.
Mastering paid channels comes with a series of challenges, including:
Keeping your profit margins healthy — maintaining a 3–4x ROAS across campaigns
Targeting your market properly — to ensure click-throughs are actually likely buyers
Raising product demand — how many people simply can't go without your product?
To succeed at paid acquisition channels, the following conditions must be met:
Profit — The customer must bring in more revenue than their cost of acquisition
Market size — your targeted audience must be large enough to prevent saturation
Product demand — people should already be buying/willing to buy your products
Having invested enough money to create statistical significance, you should start measuring your output to determine which channels work. If any of the above conditions is unmet, focus your energies on unpaid channels.
To succeed with increasingly saturated paid channels, consider the following tips:
Track everything. Unless you know every single customer coming down the paid pipeline and exactly what their journey looks like, you can't optimize correctly.
Try less popular channels like Reddit and Pinterest — the market sizes are lower, but CPAs are significantly cheaper
Go video. It's easier than ever to slap together stock video and create more engaging creatives — video ads are significantly more performant
Unpaid Channels
Unpaid and organic channels are the only reliable acquisition channels for scale — as of yet, there haven't been any unicorns built on the back of Google Ads.
SEO and Content Marketing remain performant channels, but they require an adjustment. Recently, long-form posts (2000–7000 words) have ranked better than others, and Google has completely soured on infographics, when they were all the rage a few years ago.
The point is, SEO can still work, but it requires a very precise approach: you need a strong SEO strategy from the ground up, and execute with quality. Grey hat or low-calibre SEO and content no longer work.
The single most important acquisition channel out there today is word-of-mouth marketing. The best companies in the world draw most of their traffic from referrals. There are a few ways to drive referral marketing:
Engage your consumer profile on places like TrustPilot and G2Crowd and curate a strong review process
Turn your best customers into advocates via case studies and referral programs
Build network effects into your product/service
These sound like obvious ideas, but they're the difference between a business that plateaus and one that sees hyper growth — the best growth hack of 2019 is to offer a phenomenal product.
2. Social media
If you're in a competitive industry/niche, it's be virtually impossible to dominate Facebook or Twitter. Consider looking for the smaller or up-and-coming social networks and make your impact there — especially in unique niches.
For example, stock traders have Profit.ly and creatives have The Dots — both highly targeted and extremely affordable places to advertise.
Reddit is one of the oldest social networks, but you don't hear about it on many social outreach strategies. TikTok is a relatively new but popular video sharing platform where you can show your advertising videos, product processes or offline events.
(TikTok is rapidly saturating, though, so it's probably not a long-term strategy)
If you can dominate a social media platform, even on the b-tier, above your competitors, you're guaranteed access to your audience on that platform, and you can funnel traffic from your website to the platform and vice versa.
You can approach this growth hack in two ways: which sites do your audience talk about the most? Venture there, start posting and soon, you'll have an avid following. Alternatively, invite your online and offline customers to engage with you on the desired channel.
3. Freebies
Everybody loves giveaways — even giveaways of things you didn't know you wanted until they were being given away. Long a staple of retail marketing, it's a largely untouched strategy by SaaS companies because it seems a bit gimmicky — but it can work.
Remember: PayPal grew into the billion dollar company it is today by giving people free money.
Online, you can start with a well-advertised giveaway by hyping it to get maximum participation and drive referrals. Tools like Rafflecopter can help you build a freebie system that actually works. Giveaways generally work on B2C a lot more than B2B, but there's still opportunities in the downmarket for the latter.
4. Better email marketing
Email campaigns are great for introducing potential customers to your offerings, and laying the groundwork for a hard sell message at the end of your campaign. With email fatigue, however, there's a new rule in 2019: bad emails are very ineffective and good emails are extremely effective.
Take the B2B example of WPEngine, who raised $41.2 million for international expansion through a special email campaign to increase annual subscriptions. Activation began with an opt-in that was their speed tool to help people who have slow websites, but don't know what WPEngine can do for them. Using their info, WPEngine sent a series of emails offering more information and building product value.
The day after signup, WPEngine offered tips on increasing site speeds not generic content, but actionable tutorials site owners can apply. After a few days, they talked about scalability — how to build a site that won't crash if you go viral. Another few days, and this time its advice on security — recent WP vulnerabilities, problematic plugins etc.
In those few weeks, WPEngine goes from being "just another signup" to a trusted resource for valuable, actionable, expert advice. The prospect has implemented some of the advice and their site has improved.
At last, WPEngine makes a simple offer in the last email — to a warmed-up audience with an offer they can't refuse. They offer an annual subscription for the cost of 10 months — 2 months are free.
For WPEngine, that annual plan guarantees that they have the customer for 12 months, and yet they get their money upfront. Tying email marketing as a guiding stick for other strategies on this list is a good way to leverage it as an effective channel — and not fall in the bad list.
5. Free shipping
Nearly 70 percent of e-commerce customers abandon their carts, based on an average of 41 studies curated by Baymard over several years. These are people who are ready to purchase, but then they leave your site and never come back: why is this?
Expensive shipping is the top reason that shoppers abandon an e-commerce cart, and the statistics cannot be ignored. Any deals you make must make sense for the customer after shipping costs, not before.
2 Big Feet, who sell shoes for men with big feet, did an experiment where they offered free shipping on orders above $100 and flat-rate shipping for all other orders. They created a coupon code that customers needed to enter at checkout and included the promotional offer banners to all pages of their site.
The checkout option allowed customers who wanted to order via particular carriers not to use the code. There were those who overlooked the banners and then wrote complaining about paying for shipping when the site says it's free.
So, after A/B testing, they realized that the free shipping as a checkout option caused too much confusion. They made the flat-rate and free shipping above $100 default for all customers using a customer e-commerce module. But customers that wanted specific shipping arrangements had the option to change their default.
Doing this increased 2 Big Feet's conversion by 50 percent almost overnight.
Neil Patel recommends using free shipping smartly, so that your business remains profitable. You need some technical skills to implement your tests and track results, but with the right mind-set, optimizing your ecommerce operation can become easy. For example, unless you have a large volume of repeat sales, it may not be practical or profitable to offer free shipping
6. Offline technique — events
For B2C businesses, events provide a space to generate leads, offer samples and generate conversations about your products or services. Register for related events where your target audience is likely to be, and come loaded with freebies, free samples and tons of activities for your stand.
Melanie Perkins is founder of Canva — a company that created various interfaces to help their customers create well-designed documents. She explains that in the beginning, with no marketing budget to speak off, they had to get creative about their marketing. Her first thousand customers came by going to blogger and tech conferences — getting ten signups was big for them then!
Meetup trolling is another way to set yourself apart from the competition — some small business owners swear by it. This is about attending events where users of your offerings are likely to be (and your competitors are not). You have unfettered access to make your point to the audience, and your samples can continue speaking for you after the event.
7. Offline Technique — building referrals
In real-world situations and for service-based B2C businesses, your offerings must align simplicity, fluff-free problem solving and ease of use. You need to think through the entire problem and how your solution fits into the audience's needs and habits.
Working on your customer retention strategy can also help you to build customer loyalty. A Harvard study shows that improving customer retention by a measly 5% can bump up your profits by as much as 95%.
Your value proposition should resonate with your customers — it could be affordability or comprehensiveness, anything to set you apart. Existing customers can become brand ambassadors by getting others like them to try out your products or services. You'll get call-backs, referrals and even large-scale contracts just by having a good product that markets itself.
Existing customers will be more ready to try out your new products, for example. What's more, the longer the customer stays with your business/products, the greater their Lifetime Value (LTV).
Working with Canva's example, again, Melanie explains that, to date, with over 10 million users, they don't even have paid sponsorship or affiliate marketing. Their strongest driver has been word-of-mouth referrals.
Role of data in growth hacking
The role of data analytics and performance tracking cannot be overemphasized when you're managing growth hacking. The nitty-gritties of how you will apply the above techniques depends on your own research into your audience and products.
At every point, you must be ready to dispense with or tweak your strategies for better performance. For small and large businesses alike, leveraging marketing automation tools can provide useful insights to inform changes in your marketing strategies.
Today, there's marketing automation tools to collect data on virtually everything — including how customers are interacting with videos on your site. Only a fool would let such data go unapplied.
Final thoughts
Companies like Netflix, AirBnb and Uber have famously used tried and tested growth hacking techniques to reach their B2C audiences, and now they're world-class businesses with no sign of stopping. Such is the power of strategic growth hacking.
With growth hacking, the first step is to jump with both feet in — it only works in a lean setting that can move freely and quickly and experiment.
Find out what things you can apply within your budget and dedicate yourself to applying them all. When your dream becomes bigger than you and you have to let the reins go to more qualified persons, do not be afraid to be picky with the people you outsource your growth hacking strategy to.
"If you build it they will come" no longer works — the best companies in the world have powerful growth teams. It's time you do too.