How to achieve product-market fit (guide for startups)
Achieving a product-market fit can involve varying methods and details. However, the following steps can be applied to getting that product-market fit for just about any business.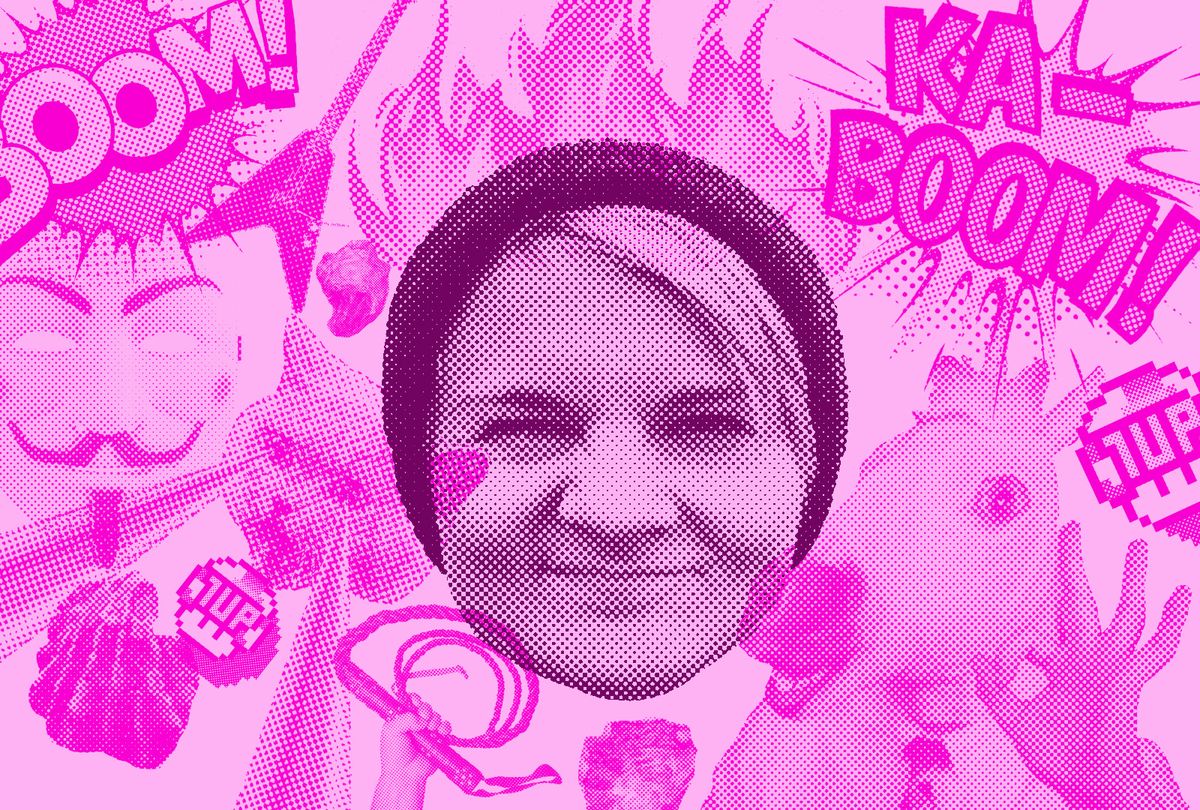 Achieving product-market fit in the first phase of a startup is so important.
Without establishing your market, you're essentially throwing your product into the air and hoping a client or customer base catches it. Not focusing on product-market fit right away can result in a lot of wasted time — without a market, you won't sell a thing.
Product-market fit may seem like a vague and mysterious concept to tackle, let alone set up a plan for, but it really isn't so complex. In our guide, we're going to walk you through every detail of defining, achieving, and maintaining product-market fit for your business.
First, let's explore what product-market fit really means in the context of business.
What does "product-market fit" actually mean for startups?
A product-market fit is essentially the state of being within an ideal market with a product or service that satisfies that market.
Sounds vague, right? That's because product-market fit can't really be reduced to a brief definition. Product-market fit is a concept that startups can tangibly measure with a little bit of know-how (which we'll cover in our next section) but at its core, it can be easily felt.
When the product-market fit isn't working or happening, it's fairly obvious: Customers and clients aren't getting value from your product, nobody is really talking about it, brand ambassadors aren't popping up, reviews are empty or non-existant, and deals are consistently not closing. All of these are symptoms of a lack of product-market fit.
If nobody wants your product, you don't have a market.
When the fit is happening, success is explosive. You'll notice that clients and customers are snatching up that product quickly, or consumption of your service is growing faster than you can keep up with. Your company account if filling up, you're able to hire more support staff and employees, and the press is contacting YOU about your product rather than the other way around. You've successfully established a product-market fit when engagement is piling up faster than you can manage.
What a problem to have!
Product-market fit can also be described as the scenario in which other people, including customers, clients, brand ambassadors, and press, are selling or marketing your products for you. When dedication and buzz are happening, that means people are invested in your product and are willing to market it on their own through social media or other means.
Measuring product-market fit
Measuring and tracking the product-market fit is key for maintaining your success. We'll dive into how to find your fit and get established in our next section — but first, startups need to know what goes into keeping that fit set in stone.
The measure product-market fit, you'll have to know who your potential market is and how large that market is. This is where the total addressable market, also known as TAM, comes in. TAM is simple metric companies use to estimate their target market size. Once you've figured out your startup's TAM, you can figure out what percentage of your TAM are customers. Theoretically, that percentage with increase significantly as you get closer to your product-market fit and maintain it.
Estimating your TAM is easy. There are numerous ways of calculating the total addressable market, but the most simple way of doing it is through the following formula:
% of estimated customers in a market who do not have access to a product * Estimated amount of customers in a market = total addressable market
For example: A startup business in the beauty industry produces skincare products targeted at women with skin conditions. Through research, the business intelligence team (or you, using google) found that there are approximately 500 million women in the market for skincare products and 40% who do not have access to skin condition treatments. The formula would be as follows: 40% * 500,000,000 = 200,000,000. The total addressable market includes 200,000,000 potential customers.
If the resulting number is substantially low, that could mean that a business' product-market fit is not ideal for that specific target customer base.
The only guide you'll need to achieve a product-market fit
Achieving a product-market fit can involve varying methods and details. However, the following steps can be applied to getting that product-market fit for just about any business.
1. Do your customer research
In order to calculate your total addressable market, you'll need to do a substantial amount of research on your potential customers. Don't be afraid to look at different potential customer bases when calculating your TAM — you may find that the customer base you were dedicated to marketing your product to actually isn't the best product-market fit you could find.
To conduct market research properly, follow these simple steps:
Define your buyer persona as someone who wants or needs your product.
Identify a portion of that persona to engage with, notably potential customers who do not have access to your product or similar products.
Engage your market research participants thoroughly to get the best and most substantial information from them.
Prepare your research questions ahead of time. It may be worthwhile to have a research team draft the questions for optimum results but don't over-analyze this. You can start with something super simple like "why wouldn't you use home cleaning" to identify purchase barriers in the home-cleaning industry.
List out your primary competitors, their reach in the industry (how they communicate and where), and where you can easily "take" customers with your own product.
Summarize your findings and estimate the numbers you receive.
It is recommended to invest in a business intelligence and research resources if it is within your budget. This can be difficult to do for startup owners, but it is worth considering. Research is a hefty task to take on, especially in the context of finding your ideal target market.
Still, if you don't have the resources, don't let it limit your research. Do it yourself: an educated guess is better than not even having a hunch what you're doing and for whom.
2. Understand the importance of conversations and interviews
Use conversations to gain valuable insights from your target customer base, current customers or demo users. These conversations can be facilitated through a number of methods:
Phone calls
Facebook groups
Slack groups
Discussions during events or on the street
Offer online incentives for feedback, such as coupon codes or free merchandise
Surveys
Social media posts
Easy-to-follow calls to action
Whatever you can do to get contact details from a user and manifest conversations is absolutely worth doing. Feedback is everything when it comes to assessing your product-market fit, so you'll need to establish your target customer base and get information from them about themselves, their needs, your brand, and your products.
3. Understand the difference between good and bad feedback
The specific context for potential and established customer feedback is always vital. A piece of information that does not look useful right now might be useful several months later if your brand decides to switch focus to alternative markets or new business goals.
Consider this example: If your upcoming business goal is to reduce the percentage of subscribers who tend to abandon their carts while shopping, you can specifically research the feedback submitted to your brand by subscribed but not purchasing customers.
Keep in mind that usage frequency also affects the value of a subscriber or customer's feedback. Feedback from users and consumers who rarely use your product or service can be weighted in a different way from those use your product daily and purchase your product regularly. The type of user involved will also affect their feedback value to your startup. There are numerous types of users to consider: free, lead, and paying.
When you are looking at a piece of data from feedback or a type of feature request, you are going to need to know who it is coming from. Is the feedback coming from a user who has spent actual money in an attempt to solve a problem? Has the user put a lot of time into solving a problem? Is the user the kind of person who would use your products or possibly choose your brand to solve their problem for them? If you have a diverse mix of users and leads, make sure that you record their feedback in separate groups, as specifically "free" user requests might actually damage your business priorities with invaluable data.
4. Manifest that "Aha!" moment
Attract and retain new customers with something called the "a-ha" moment. The "a-ha" moment is the moment when potential customers in your target market decide that your product or service is worth looking into and possibly purchasing. This moment is extremely important for numerous reasons. In the context of establishing your product-market fit, this conversion event allows you to see what your marketing strategy is doing when potential customers in a market are being pulled in.
There are so many ways to facilitate that "a-ha" moment. For example, you can start testing conversation findings in advertising campaigns in order to see how it resonates. If one marketing campaign is pulling in more conversions than another, see what the major differences are between the campaigns. The conversions you pull in will be immensely useful in figuring out what your ideal product-market fit actually is.
5. Encourage legwork to lift up brand ambassadors
A brand ambassador is a customer who is already established and very interested in your brand. As a result, they are more likely to share information about your brand or products with others on social media, online, through word of mouth, etc. You can add friction by asking early prospects to do some additional legwork for you as brand ambassadors — but keep in mind that no one wants to do work for free.
Offering a referral program is another excellent way to get your brand ambassadors to put some work in and get potential customers to connect with your brand, as well as bring in new customers from your target market. Referral programs give something back to the brand ambassador and can be seen as an inexpensive way to market and target customers in your preferred market.
If you gather people in a Facebook group or through another social media network, you can have the opportunity to really listen to what they want. Even though your brand ambassadors are already very dedicated, they also represent the ideal customer for your brand — someone who has needs that your product is able to fill. As a result, their feedback is especially helpful in finding your ideal product-market fit.
6. Lay your data foundation and remember some core tips
At this point, all of the research, feedback, and data that you've collected needs to be analyzed and organized through Analytics, Excel, a CRM, or whatever you are currently using or prefer. Establish a dedicated marketing or business intelligence team to analyze the information and data collected in order to properly use it to find your brand's ideal product-market fit.
In conclusion, remember the value of using different interview method in order to get to know your customers, potential customers, and leads. The best way to find what your ideal market would be to actually talk to different people in different markets who have a problem your product could solve.
Remember to also get in touch with your customer support team as well, if you have already established your startup. If you're finding your product-marketing fit for the first time, disregard this. You should do this to find out what customers are complaining about or having trouble with in order to see how your product-market fit may have changed with the growth of your company. If your startup is made up of a small team, be the support team yourself and be mindful of what customers are saying.
Always welcome feedback from existing customers, potential customers, and brand ambassadors — but absolutely always weigh it based on customer value. Keep an eye on where the information is coming from and be sure to not put too much stock into free user conversions.
When it comes down to it, don't try to please all of your users or leads. Be extremely honest and open about your product roadmap to really see who will be buying your products to solve their specific problem.