How to turn your outbound B2B sales toward inbound sales
Inbound sales have been the secret to success for B2C businesses since the early 2000s. But what about B2B sales?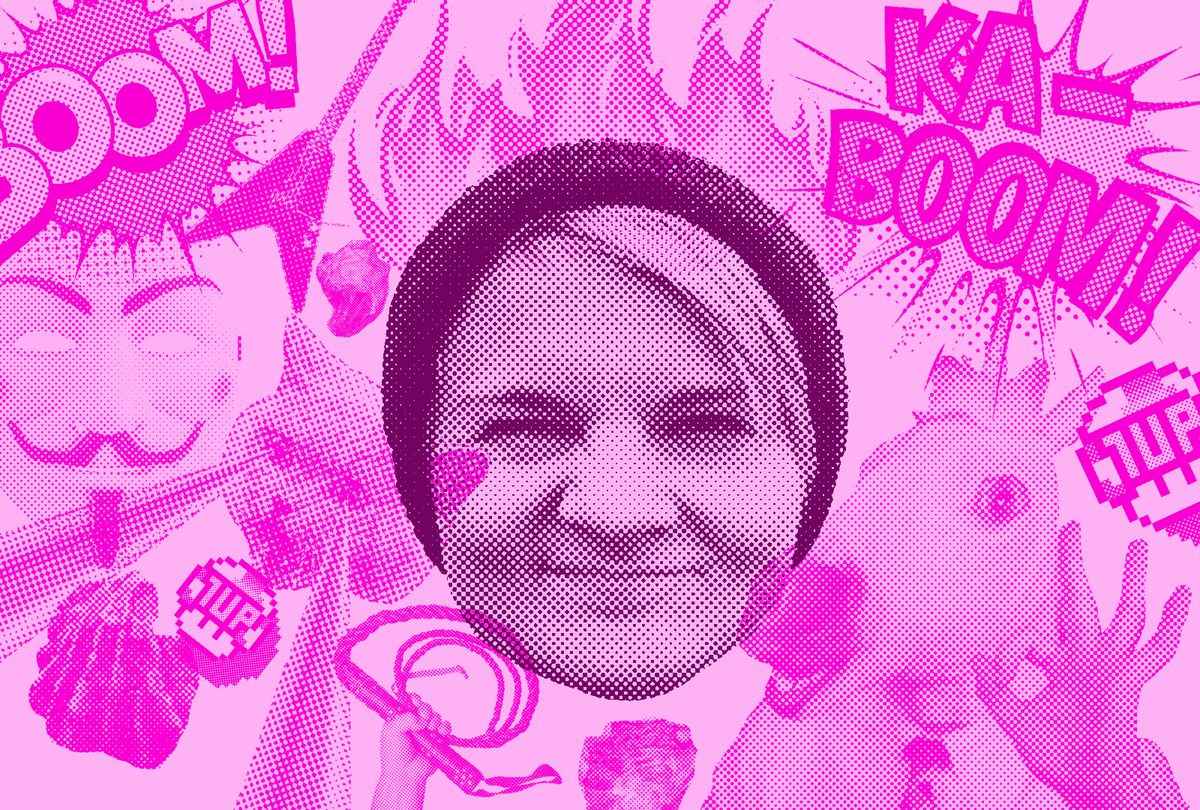 Inbound sales have been the secret to success for B2C businesses since the early 2000s. But what about B2B sales?
Cold calling and physical sales visits are still some of the mainstays of B2B sales and marketing strategies. The coronavirus pandemic has changed some of those processes, and businesses that embraced inbound tactics are reaping the benefits.
So, how do you turn outbound to inbound sales?
Benefits of inbound sales
Before we address the "how", let's take a look at the "why". There are several reasons for and advantages of converting outbound to inbound sales. Here are some of the most common benefits B2B companies can look forward to:
Improved credibility and a higher level of trust right from the start of the relationship
Growing website traffic
Higher-quality leads that sought out your business
Through data capture, leads can be nurtured until they are ready to convert
Improved cost-effectiveness if businesses use organic and paid-for marketing opportunities
Outbound sales can make the target business feel like they're being put under pressure. This disadvantage is perhaps more obvious in the B2C space, where plenty of consumers have opted out of sales and marketing calls or emails. But the sentiment applies to B2B marketing just as much.
Business decisions are made by people. Fielding repeated calls from your sales team may put potential customers off your brand altogether. Plus, it is time-consuming and costly.
How to switch from outbound to inbound sales
Changing the focus of your sales efforts doesn't necessarily mean giving up on outbound sales. Your salesforce is simply shifting where the majority of their time and effort is spent.
1. Making Marketing and Sales work together
To make a successful switch, sales and marketing teams must work more closely together. Once they are closely aligned, both teams' efforts will create synergies that allow the business to benefit more than it would have from the individual tactics.
Generating inbound sales often starts with using marketing techniques and materials. Many inbound sales are also based on data gathered from marketing campaigns. The goal of inbound sales is not to replace salespeople and their efforts. Instead, the aim is to refocus their efforts on high-potential customers rather than using a widespread, undifferentiated approach.
To align both teams' efforts, managers and team members need to understand the inherent benefits to everyone. Only then can they truly align their objectives and tactics. One of those goals is to make both teams' budgets go further and eventually convert more sales.
Example: Harnessing unexpected growth opportunities through unified teams
Aligning and unifying teams is not only a long-term strategy. This method can also help your business take advantage of a sudden opportunity.
AI-powered collaboration tool Howspace is a great example to illustrate this point. In early 2020, Howspace's SaaS product was growing steadily, but too slowly to match the expectations of the founders and their early backers. When the pandemic hit, everyone was suddenly scrambling for online collaboration tools.
As challenging as Covid-19 was for many businesses, for Howspace it created an unprecedented opportunity for highly accelerated growth. To take advantage, the startup needed to act fast. Together with the founders, Truly created a growth team with a singular focus on securing a significant slice of the market. Within weeks, Howspace was talking to Fortune 500 companies and secured its future.
2. Unleashing the power of your data
Most B2B companies have been gathering customer data for years, if not decades. In some cases, this data is accessible through customer relationship management (CRM) tools. In other cases, the information continues to be "stored" in hard copy notebooks or, worse, the head of individual salespeople.
Switching from outbound to inbound sales involves making customer information available to all relevant staff. But this is only part of the story. No salesperson has the time to wade through mountains of unorganized information. Instead, data needs to be analyzed thoroughly to become actionable.
Depending on the amount of data your company owns, artificial intelligence (AI) tools could be your best option to drill deep into the data. The goal is to identify sales patterns and opportunities that have not yet been used.
If your company is in the early stages of its development, you likely have much less data to manage. Identifying your most promising targets may be quick and easy. With potential targets earmarked, it is worth trying different inbound sales tactics on a small number of prospects to test the reaction. Once your approach is proven, it's time to scale the most successful method.
3. Offering industry insights
Becoming known as a reliable source of information in your industry is an excellent way of building trust in your brand. Whether you choose to publish blog articles or offer downloadable whitepapers on your website is your choice.
Downloadable whitepapers have an advantage. They give you the opportunity to request potential customer data in exchange for the download. This is an excellent way to generate leads with a confirmed interest in the information and services your business is offering. When your sales team approaches those prospects, they are already warmed up and much more likely to consider your offer.
Blog posts on your own website or as a contribution to relevant industry platforms are another excellent way of increasing your visibility. By contacting prospective customers and other stakeholders regularly, your business stays at the front of their minds. When they need services like yours, you will be the first port of call.
Example: Becoming known as an industry expert
Construction-focused SaaS service FaktaNet Live is a great example of a business that had almost solely focused on traditional, outbound sales. This approach had resulted in slow and steady growth, but it had not yet helped the company scale to achieve its full potential.
One tactic that has worked extremely well for FaktaNet Live to date is the publication of a quarterly report of insights into the construction industry. The content is highly relevant to the company's target audience of construction businesses and has quickly become widely read.
What's more, the report has become a favorite with relevant industry media outlets. Being quoted regularly helped FaktaNet Live become more widely known. It has also allowed the business to cement its position as a thought leader in the construction industry.
4. Trying different tactics
Don't put all your eggs in one basket when you are starting the transition from outbound to inbound sales. Not every tactic will work for every business.
Once you have a good grasp of your data and have identified your hottest prospects, try different tactics on a small sample. Evaluate honestly what has worked and what didn't, and you will quickly find which marketing tactics have the highest potential for scaling.
Don't be afraid to make mistakes. You will only be able to identify your top-performing tactics when you can compare them to others. Consider paid-for social media activity, for example. Platforms like LinkedIn, Google Ads, and Facebook allow you to test messages in a very cost-effective way. They are also perfect for a targeted approach. That means you can narrow down your audience to a specialist niche.
Your messages will be seen by people who are genuinely interested in your products and services. Think of it as the opposite to a cold sales call: rather than spending time (and money) figuring out who you really need to speak to in a given company, you have their direct dial.
5. Making sales collateral go the extra mile
If your business has been using outbound sales for a while, chances are you have plenty of sales collateral. Glossy brochures, posters, and handouts are becoming more and more obsolete as the working world is communicating remotely.
That doesn't mean that the effort that went into their production needs to go to waste. Review the contents and you're likely to find plenty of inspiration for blog articles and email marketing, for example. Putting this content online gives it another lease of life. Your prospects may not read it right now, but they aren't throwing it in the bin either.
Even if your marketing email does get deleted, the blog article remains available online and only one search engine query away.
Case studies and blogs can work as part of inbound and outbound approaches. Previously, salespeople may have chosen to attach a digital brochure to an email only to be caught in a spam filter. Embedding a link in an email has a much better chance of reaching the intended target.
The next step
Switching from outbound to inbound sales techniques encourages prospective customers to seek out your business. These tactics help generate leads that are already "warmed up" for your sales teams' approach. In addition, applying inbound tactics supports your brand's credibility and builds customer trust long before a potential purchase.
Making a successful switch requires sales, marketing, and your leadership team to work together and understand each other's roles in the process. Done well, inbound sales open up growth opportunities in any industry cost-effectively and sustainably. Give it a try today! 💪