Product marketing OKRs: practical examples and how to use them
Have you set goals for your startup yet? If not, wait no longer.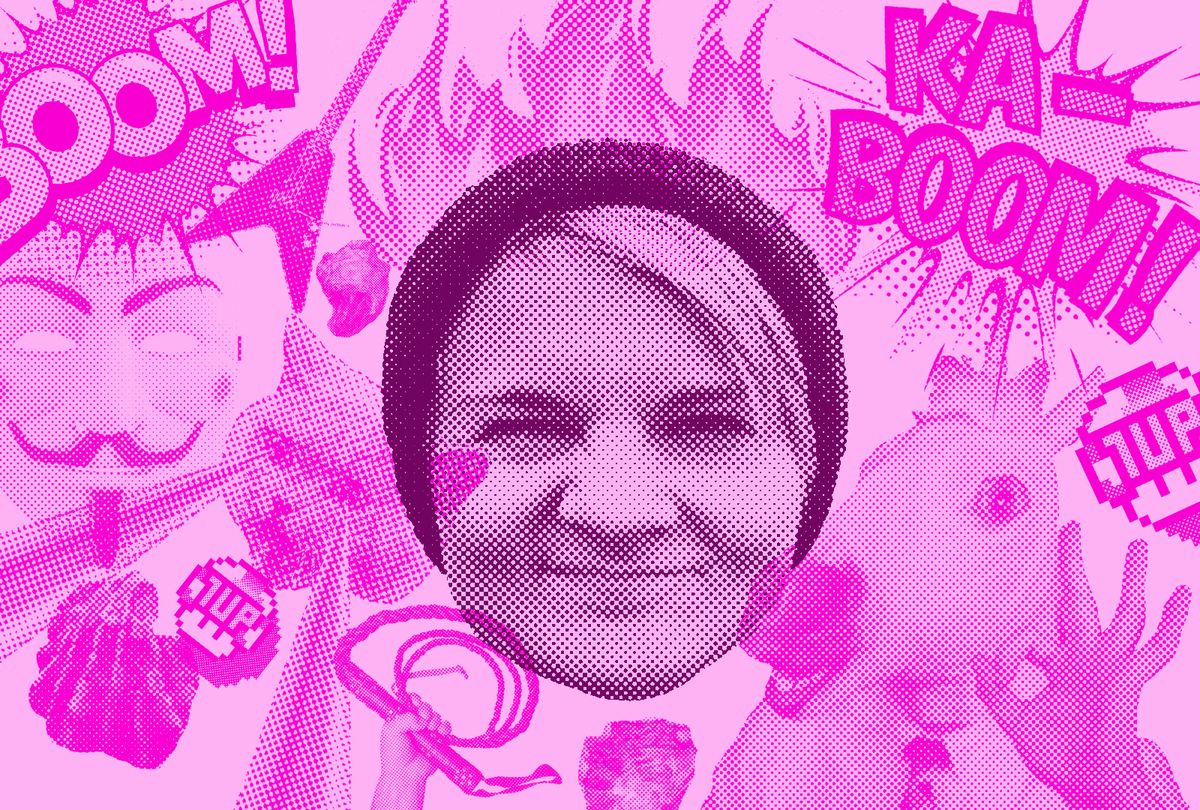 Have you set goals for your startup yet? If not, wait no longer. Without clear goals, it is hard to see whether you are headed in the right direction and are on track to get there. Using Objectives and Key Results (OKRs) has become a popular strategy for many aspects of business. Here is a closer look at how you can apply this to your startup in general and your product marketing specifically.
What are OKRs?
The abbreviation OKR stands for 'objectives and key results'. It is one strategy marketers employ to create goals for any business. Neither concept nor name are new. Both were coined in the 1970s by Intel's Andy Grove, who has also been called the "father of management science".
The underlying idea is to judge success by what was achieved and accomplished rather than by the person's job title or education. For Intel, the new approach revolutionised top-down management. Execution of a project became the most important factor. What worked for Intel, can pave the path to success for your startup.
Breaking OKRs down helps understand the difference between both, and how they complement each other. Objectives are your targets: they are what you want to achieve. Put simply, they are the bog, overarching goals. Key results are your milestones. They are the benchmarks you use to measure your progress against.
Using only one is not as effective as using them in conjunction. Without an overarching objective, it is hard to see where you want your business to go in the medium to long term. On the other hand, without establishing key results, it is impossible to know whether you are on track towards that objective.
Generally speaking, most objectives will have three to five key results. However, this rule is not set in stone.
OKRs are different from key performance indicators (KPIs). KPIs are more specific and often applied to shorter term goals. One downside of KPIs is their lack of connection to the company's top business goals. OKRs, on the other hand, build this connection into the goal setting process from the start.
Should you use them for your product marketing?
The answer to that question is an emphatic yes. OKRs make ambitious growth possible. Effectively, they provide the link between your wildest dreams for your business and your current situation. OKRs allow you to create small steps to help you realize those dreams. As a startup, this is an opportunity you cannot afford to miss.
Using objectives and key results as a tool allows founders to define goals that shoot for the moon. Many startups are all about that: trying to find a path towards a goal that initially only the founders believe in.
Understanding the types of OKRs
In fact, you can divide OKRs into two classes: commitments and aspirations. Commitments are those objectives that your company hopes to achieve within a certain time period. These are the goals you are certain you can reach.
Aspirational goals, on the other hand, are those aiming for the stars. These are often the kind of goals which no other company has achieved before. As a consequence, you and your team have to pave the way towards your objectives. You may find few examples and have to create your own objectives and define and revise key results throughout the process.
For example, you may be creating a software as a service subscription solution no one has offered before. As the product is brand new, there is no prescriptive product marketing path you can follow. Some of your product marketing tactics will be similar to those you used for different products. Others will be entirely new. The biggest advantages of the OKR method is that it allows you to use one goal-setting method for both scenarios.
How to set Product Marketing OKRs
The Product Marketing Alliance defines four broad categories for product marketing objectives and key results:
Go-to-market strategy
Enabling sales
Generating leads and demand
Product adoption strategy
Startup product marketers have a wide range of metrics to choose from when it comes to measuring progress towards their objectives. However, before getting into too much detail in this respect, it is important to take a look at best practices for picking the most suitable OKRs for your business.
Objectives need to be high-level, but also ambitious and motivational. They need to be specific enough to offer a clear direction, but shouldn't yet contain too many metrics.
Numbers and metrics are reserved for your key results. By making the latter more specific, you enable your team to truly track their progress against a goal. We have written about this previously, so this is just a recap.
As a founder it's worth ensuring you have some influence over the metrics chosen by your team. This helps everyone pick the most promising tactics and activities. Within the OKR method, these are referred to as 'initiatives'. Your team should have full ownership of the initiatives chosen to measure their performance.
Another key factor is the timeframe within which key results are checked. Measuring progress weekly, then monthly and then quarterly does not allow you to see a trend. Instead, you are left with individual data points. Whilst those can be useful, the full picture will only emerge once you can compare apples with apples.
Examples of Product Marketing OKRs
Key result 1. Conduct customer satisfaction interviews with 10% of your customer base every quarter
Key result 2. Identify the three most prevalent barriers to increased sales per customer
This works well for startups that have already launched their first products. Once you have an existing customer base, no matter how small, invest time, effort, and money into their retention. This will take less effort and cost less than finding new customers. Understanding your existing customers and how they feel about your product is a great start. Furthermore, knowing what is keeping them from spending more, gives you a great idea of which aspects of your product need work.
Objective 2. Increase sales from existing / previous customers
Key result 1. Craft loyalty scheme that encourages repeat purchases or purchase extensions
Key result 2. Encourage and incentivize customer referrals
This objective picks up the information gathered in the initiatives described in objective one and uses the information. Customer knowledge is the necessary foundation from which you can increase sales and revenue from people who already love your product.
Objective 3. Develop ideal customer profile
Key result 1. Evaluate current customer profiles and identify recurring characteristics
Key result 2. Identify five criteria most promising prospects have in common
Key result 3. Re-align product marketing to go after those top-level prospects
Perhaps your existing customers are not your ideal customers. Imagine increasing sales and revenue and scaling up faster simply by selling to fewer customers who spend more. Sounds impossible? Not necessarily. This tactic is all about considering product-market fit. Are you selling to the right people, or could the same effort generate more sales? Once again, you are spending time analyzing your existing customer base and comparing it to your dream client. Once those have been defined, it is easier to target them.
Objective 4. Achieve first page ranking on Google for your product pages
Key result 1. Research and review keywords; optimize for organic search by the end of the quarter
Key result 2. Implement complimentary Google Ads marketing to support organic ranking
Key result 3. Improve ranking quarter on quarter for new keywords
If you are a startup in the technology sector, most of your product marketing is likely to be digital. Being listed on the first page of Google is a requirement for successful product marketing and sales. Consider it the equivalent to being listed in the yellow pages 50 years ago. It is worth spending time and some of your marketing budget in an effort to rank as highly as possible.
If you are selling several products, ensure that the respective pages are individually optimized for Google. Review your results regularly as search engines' requirements change frequently.
Objective 5. Improve social proof
Key result 1. Secure product reviews from 20% of all customers
Key result 2. Generate in-depth reviews from five experts / influencers in your field
Humans like to follow others in order to fit in with a given group of individuals. Social proof effectively helps to convince new customers to give your product a try. Product reviews and endorsements are a core part of this tactic. Favorable comments reassure others that it is safe to try a new product you are launching. Influencers sharing their experience with their individual audiences allows you to reach new customers.
Objective 6. Utilize only top-performing sales assets
Key result 1. Track your salesforce's use of assets and the assets' performance
Key result 2. Personalize assets depending on individual products
On a daily basis, your salesforce uses a range of tools or assets to sell your products. Do you know which one of those works best? Granted, in the early stages of a startup's development, experimentation may work. However, as soon as you are growing and scaling up, start looking for matches. Which sales tool sells which product best? Is the answer the same for your whole salesforce? The answers will help streamline your sales process and lead to more product sales.
Key result 1. Increase the number of active users by 10% over six months
Key result 2. Convince 50% of your users to purchase product upgrades or extensions
Key result 3. Secure 60% renewal rate for annual subscriptions
Let's assume you have developed an app that offers a basic, free version as well as a number of paid-for upgrades and in-app purchases. Naturally, one of the first metrics to consider would be the number of downloads of your product. But has the app really become part of its users' lives? Comparing users and active users helps to determine that.
Users who purchase extensions of your product are more likely to use it more often. As a consequence, they are also more likely to renew their subscription so as not to lose access to the product.
Key result 1. Increase white paper downloads by 15 % quarter on quarter
Key result 2. Increase newsletter subscriptions by 25% by the end of the year
Building demand for your product does not always mean immediate sales. Instead, building a relationship with prospective customers and nurturing it over time can be as useful. This helps you create a sales pipeline. When your prospects are ready to buy, they already know your products and have a degree of trust in your company.
Any disadvantages?
OKRs are a versatile, adaptable tool that can add incredible value to your product marketing. One possible disadvantage is their wordiness. It is not easy to display OKRs in a visual manner. Overusing them may also render them less effective.
Summing it all up
Setting clear goals for all aspects of your startup is one of the keys to successful development. Using the OKR methodology for product marketing allows you to create a path from where you are now in your product development to sales exceeding expectations.
The biggest strength of OKRs lies in their capacity to empower teams from the bottom up. This leads to clear tasks that are easy to evaluate and tasks your staff can follow easily. It helps keep the whole team informed about how easily your products are finding their way to your customers. And that is, after all, the overarching aim of product marketing.