SaaS growth hacks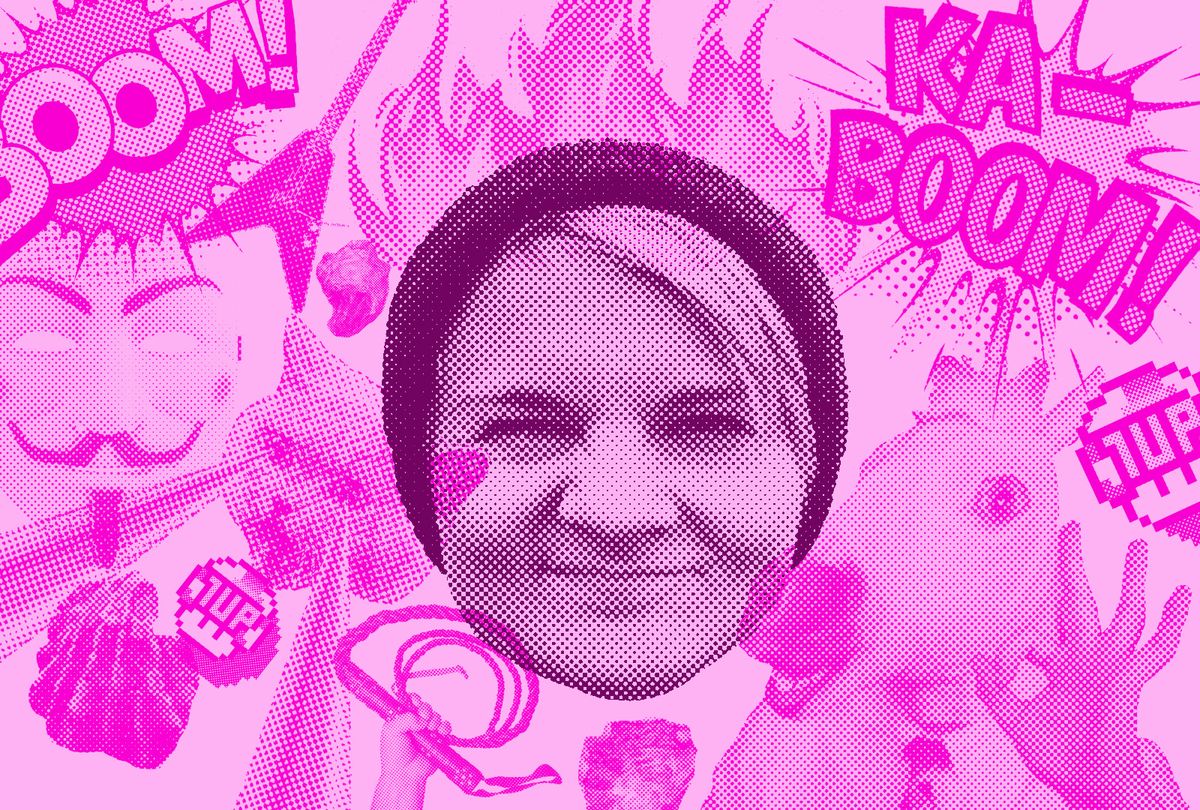 Out in the big wide world, there are many SaaS growth hacks for you to discover. In fact, there is a massive variety of tactics that can be implemented. Though, this can often be far more confusing, and you may even overthink all of the steps.
There can often be far too many hacks that make zero sense to you. This can cause you to give up or even give it a go and not stick with it long enough to see the results. However, this guide is the solution to all your worries.
In this piece, we will take a look at several SaaS growth hacks that will help you through your fear and confusion paralysis. The best part is that all of them are significantly proven to work. Without further ado, let's take a look.
What is growth hacking?
Growth hacking is the name used to describe the systematic test-iteration of various strategies that are devised to grow a business. Often, these strategies are creative low cost, and begin as only a hypothesis. From there, they are tested as applied to the business and then analyzed for performance in order to identify how much they contributed by retaining and adding customers to a business.
Read more? Check my Strategic growth hacking method.
The benefits of using growth hacking for SaaS
When you use growth hacking for SaaS, you can stand to gain far more time and far more money. However, these aren't the only excellent benefits you can enjoy because there are many others. Here are five of the top benefits that you can accept when you begin to use SaaS growth hacks,
Let's take a look!
The gift of time- While you will be investing your time when you first begin growth hacking as you will need to find what works best, the end result will give you time back in your day for you to spend as you please.
A healthy business- Revenue is seen as the true indicator of business health. When you are able to build your bottom line both sustainably and effectively, your company will begin to thrive.
Better allocation of resources- With your business bringing in more money and leaving you more time, you will be able to channel far more dollars and hours into separate areas of your business.
Customized hacks for your needs- It is crucial to know that growth hacking isn't a one-size-fits-all solution. You will need to test and experiment to find the right solution for you. However, you can easily customize hacks for your needs.
Stronger data- Growth hacking will not only provide you with valuable data insights on your customers, but it will also increase your sales. It can also improve the quality of your products, reach a wider audience, and grow retention.
A look at the statistics
In 2022, SaaS competition is fiercer than it ever has been before. According to many different sources:
80% of all businesses already use at least one type of SaaS application. Consumers are always ready to jump on the bandwagon of SaaS even in slower industries such as health care and HR. However, this does create more competition.
There are over 10,000 private SaaS companies throughout the world. Now, more than ever before, it is becoming easier to start a SaaS company. Though, this does often equal a saturated market.
The total size of public SaaS market in 2020 was projected to reach $157 billion which is double than compared to the size of the market back in 2014.
It is also worth noting that SaaS companies that grow at a yearly rate of roughly 20% are far more likely to cease operation within only a few years. Now, let's take a look at some growth hacks that will help you scale your SaaS as quickly as possible.
Share social proof
This growth hack is one of the easiest and clearest possible. Better yet, it absolutely works wonders. The reason is that it tells your target users that people who are like them are already using your app.
So, why shouldn't they? While there are so many excellent SaaS tools out there. Some people may not be sure what is what when it comes down to finding the right ones. One great way to keep your business successful is to showcase other companies who have used your services and benefited from them.
This will ensure that your business seems far more credible. It will also help other businesses feel comfortable enough to give yours a chance.
Launch a podcast campaign
Launching a podcast campaign is a super smart way to connect with your audience when you make it a part of your PR strategy. Being a guest on a podcast is a super effective way to positively impact your sales and build brand awareness. The very best part of this is that it remains an evergreen SaaS growth hack.
Podcasts can be listened to days, weeks, months, or even years after they have been recorded. That is why dropping bombs of knowledge and expertise on a podcast can help to drive users to your service even years after the episode has gone live. Though, the key is to ensure that you pitch the correct podcast.
When determining which podcast, you want to target, you should really work hard to do your research and find a podcast that aligns with the subject matter of your expertise. Choose a topic that you can divert to focus on your customer such as your industry trends, but never your business or product. When pitching to a podcaster, make sure that your proposed topic isn't one that has been covered recently.
Think about what you can offer on the subject and what makes your point of view unique. People don't want to hear the same thing regurgitated over and over again. Make it as unique and intelligent as possible.
Create competitor comparison pages
Competitors' pages are the very bottom of the funnel content that will help leads call their chosen shots. The bottom line here is that most buyers will be aware of your competitors and compare them to you. So, instead of trying to be a business pretending to be the only solution out there, you should instead create a competitor comparison page that directly compares your products against your competitors.
It will likely become one of your most popular pages so that people can see that you are a transparent company that recognizes your competitors but provides a unique edge. This edge will be exactly what sets you apart from your competitors and sets your business up for success.
Create a referral program
If you have a well-established client base that is overjoyed by your product and you are able to grow at a normal rate, the next growth hacking tip to increase your growth is to establish a referral program. Most clients who use your software will be more than happy to refer businesses such as yours. Though, if it isn't kept at the very forefront of their mind, they will often forget to refer.
Having a proper referral program will ensure that clients remain engaged with your referral program. It should not only work to keep your clients engaged and excited, but it also helps you grow additional clients while your current client base works as a secondary, and also free salesforce.  Referred customers are also five times more likely to benefit from your referral program than non-referred customers.
They are also far more likely to be more loyal and profitable than clients who have not been referred.
Offer a free trial
There have been a few SaaS growth hack strategies that have been shown to work far better than others for SaaS companies. The very best and most effective strategy is said to be offering a free trial. It will generate an insane number of massive leads which will usually mean far more successful customers.
You will need to remember that not all leads will immediately convert. In fact, some might fail to even convert at all and instead remain lifelong users of your free services. However, those users also come with their own set of benefits as those users will often share your tool with their colleagues, friends, and social media connections.
A free trial is a super effective SaaS growth strategy. In fact, many people say free trials and great customer service are the best SaaS growth hacks possible and it is very hard to disagree with that. However, this is followed by content repurposing and building a library of content. In short, content marketing is a super viable growth strategy for SaaS companies.
In short, free trials offer a super competitive and advanced way to increase your client base.
Partner with influencers to spread the word
One key element of growth hacking for SaaS companies is reaching the same audience. After all, it is important to recognize that you aren't the only one talking to your audience. That is why you need to find out who else has their ear.
Who are they looking to for crucial advice for insight on the types of services that you provide? Whose opinions matter the most to them? Well, those are your influencers.
However, it can be hard to try to reach out to influencers. Depending on the industry you're in, it can vary in difficulty. A letter simply won't cut it and nor will a simple email. Though, that doesn't mean it is impossible.
Here are two very quick ways to win over influencers:
Follow, follow, follow- Every influencer adores when people follow them. After all, they gain their money and fame from their following. When you jump on their social media bandwagon, you will gain all of the authentic insights into the topics that truly matter to not only them, but also to your audience.
Engage, engage, engage- So, what do influencers like even more than a follow? Engagement! Like, share, and comment, and you will gain a great relationship with them. It is fast, free, and the best way to build long-lasting relationships with influencers that you can leverage later on.
Use FAQs to answer the questions your customers are asking
There has been a lot of debate in recent times when it comes to the efficacy of FAQs. So, do people really read them? Is anyone actually listening? Do they really have an impact?
The answer is yes, absolutely! FAQs are absolutely vital to improving your search rankings. Better yet, most of the time they lead visitors to run deeper into your website. This will organically coax them through the funnel organically.
FAQs can also be great to look at. In fact, many big brands are completely revamping their FAQ page with experience and intent in mind with massive results.
Use Live Chat to strike up a conversation with customers
Live chat is very much useful for far more than customer onboarding. That is why it should be so important to companies as users find it important at all points of interaction with your brand. So, why is it important?
Well, this is because it increases customer satisfaction beyond far more than that of email or any other form of communication. The true key to leveraging the power of live chat is to ensure that your company provides your customers with a speedy response. The usual and average response time to maintain satisfaction is exactly 2 minutes and 40 seconds.
However, the faster, the better. It is surprising to know that only 14% of BSB SaaS companies use the excellent live chat tool.
The bottom line
Growth hacking works very well for SaaS companies. However, you do need to shift your way of thinking about traditional marketing. You will also need to be more than willing to experiment, innovate, and even fail.
You need to be ready to experience the kind of growth that will propel your brand to the very top of the pack. If this all sounds like something you're up for, then you are ready to get started. Growth hacking works extremely well for SaaS companies.
This is because you already know that you have a limited audience who want, need, and can benefit from your product. Remember that you can't force consumers outside your audience parameters to buy a service that you don't even need. What you can do, however, is to shift your focus to growth hacks.